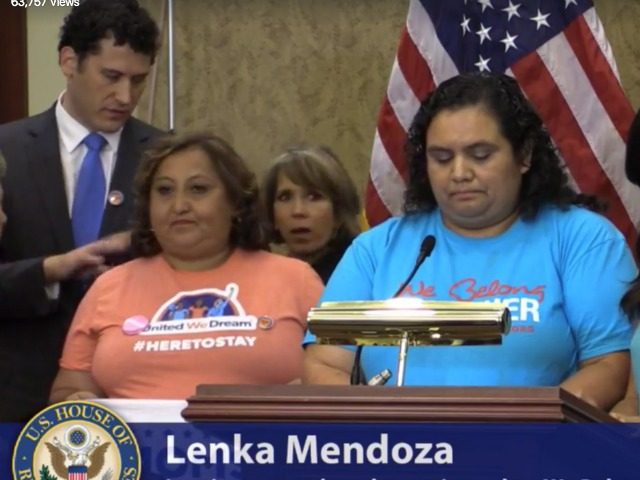 Top Democrats and business allies invited reporters to a Capitol Hill event to watch illegal immigrants demand amnesty and smear Republicans as racist, in Spanish and broken English.
"I'm here representing all the immigrant mothers like myself, will not allow the government to tear down our sons' and daughters' dreams while they try to separate our families," said Lenka Mendoza, an unskilled illegal alien who has been living in the United States for 17 years since the year President Geoge W. Bush was elected. She continued, using a translator, saying:
The president does not care about our children and our families. Trump and his government supposed priorities are nothing else but an anti-immigrant and white-supremacist agenda that don't solve anything … need clean act now."
— America's Voice (@AmericasVoice) October 11, 2017
Mendoza was welcomed to the podium by Todd Schulte, a Democratic political activist who is president of FWD.us, a lobbying group formed by Facebook's Mark Zuckerberg, Venture Capitalists and software CEOs. Nine of the group's 15 founders are investors who would gain from cheaper white-collar labor and a larger population of customers in the United States.
Read the rest from Neil Munro
HERE
.
If you like what you see, please "Like" us on Facebook either
here
or
here
. Please follow us on Twitter
here
.