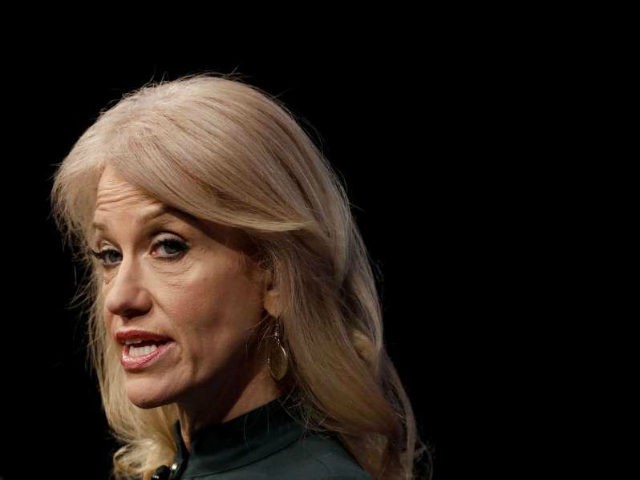 Aaron P. Bernstein/Getty
Kellyanne Conway–Counselor to President Trump–says the administration is open to "thoughtful conversation" on gun control.
She said this while speaking to CNN's Chris Cuomo and was quoted by the Washington Times.
According to the Times, Conway spoke strongly about the Second Amendment, saying, "The Second Amendment is a bedrock within our Constitution along with the First Amendment, and these rights must be protected." But she hedged this statement by indicating many Republicans on Capitol Hill are "open to a conversation." She added, "We always welcome thoughtful conversation."
Read the rest of the story
HERE
and follow links below to related stories/opinions:
NRA and Trump White House open to idea of regulating bump stocks
NRA's Shocking Betrayal Will Lead to All Guns Being Banned
Guess who approved the 'bump stock'? That's right, Obama's ATF
If you like what you see, please "Like" us on Facebook either
here
or
here
. Please follow us on Twitter
here
.