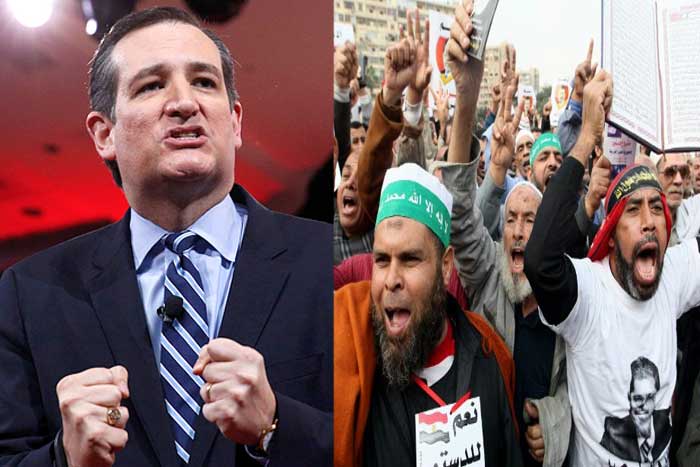 U.S. Sen. Ted Cruz (R-Texas) today delivered remarks at the ACT for America National Security Legislative Briefing, where he accepted the 2017 National Security Eagle Award. There, Sen. Cruz discussed various national security threats facing the United States including the Muslim Brotherhood, the IRGC, and a nuclear North Korea.
WATCH Cruz's full remarks ABOVE
"You know, it is a sad statement that the process of speaking the truth is deemed a radical act," Sen. Cruz said. "The process of calling a terrorist a terrorist is somehow radical and extreme. I live in a very simple world, where truth, is truth, is truth. I commend the men and women here for a dedication to truth, to defending our nation and to seeing clear-eyed the enemies that would do us harm."
A complete transcript of Sen. Cruz's remarks can be found
HERE.
If you like what you see, please "Like" us on Facebook either
here
or
here
. Please follow us on Twitter
here
.