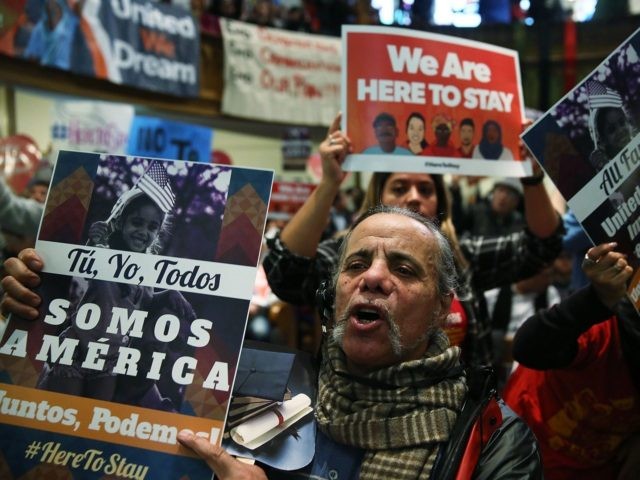 More than 1,000 illegal immigrant amnesty recipients have received U.S. citizenship, according to figures released Friday by the House Judiciary Committee.
A loophole allows certain recipients of the Deferred Action for Childhood Arrivals (DACA) program to leave the country and then re-enter and gain lawful permanent residence, commonly known as a green card, putting them on a path for citizenship. The House Judiciary Committee got data from U.S. Citizenship and Immigration Services that showed 39,512 DACA recipients have gotten green cards.
The figures released indicate that 2,181 DACA recepients that have received green cards have applied for citizenship and 1,056 of these have successfully become citizens.
Read the rest of the story
HERE
.
If you like what you see, please "Like" us on Facebook either
here
or
here
. Please follow us on Twitter
here
.