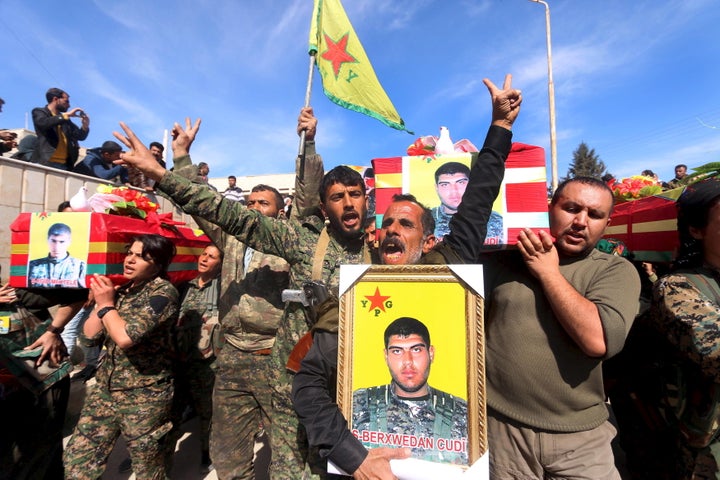 President Donald Trump plans to smash the Islamic State's final bastion in Syria, and he wants the Kurds' help in doing so despite push back from Turkish allies.
Trump plans to inform Turkey's President Recep Tayyip Erdogan of his controversial plan to retake Raqqa, ISIS's de facto capital, when the Turkish leader visits Washington later this month, according to Foreign Policy magazine.
The administration's move would help Trump accomplish his goal of finally defeating ISIS, but could also further alienate Turkey, a key NATO ally in the region. The main concern surrounds the use of Syrian Kurdish forces, specifically the YPG, in the offensive. YPG forces have ties to the Kurdistan Workers' Party (PKK), which is considered a terrorist group by both the U.S. and Turkey.
CLICK MAP to ENLARGE
The U.S. plan was originally developed by the Obama administration and involves arming the Syria Kurds in preparation for the attack, a decision that could raise concerns for the future of Turkish-Kurdish relations after ISIS is beaten. Trump is expected to OK the plan regardless, according to FP.
Read the rest of the story
HERE
and follow links to related stories below:
Trump's Decision To Arm The Kurds Sure To Anger Key NATO Ally
Turkey to Trump: Don't send weapons to terrorist Kurds
If you like what you see, please "Like" us on Facebook either
here
or
here
. Please follow us on Twitter
here
.