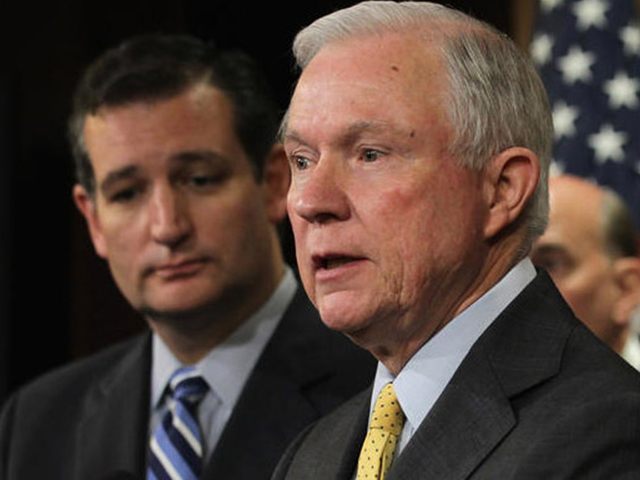 Senator Ted Cruz, R-Texas (A, 97%) appeared on MSNBC's "Morning Joe" Thursday to defend Attorney General Jeff Sessions against allegations that he somehow committed wrongdoing by being in contact with the Russian ambassador to the U.S. prior to the 2016 election.
Sessions is under fire from establishment media outlets and Democrats, who have demanded he resign or recuse himself from investigations dealing with Russia.
WATCH the Cruz interview ABOVE
"I think what we're seeing is a lot of political theater," Cruz said in response to a question involving whether Sessions was dishonest with members of Congress. "Everyone's in high dudgeon about this meeting. This underlying meeting is a nothingburger. It's what senators do everyday, meeting with foreign ambassadors. It's part of the job"
"The notion that there was something somehow wrong with a senior senator of the Armed Services committee meeting with a foreign ambassador, I think that's a nothingburger," Cruz responded.
Read the rest of the story
HERE.
If you like what you see, please "Like" us on Facebook either
here
or
here
. Please follow us on Twitter
here
.