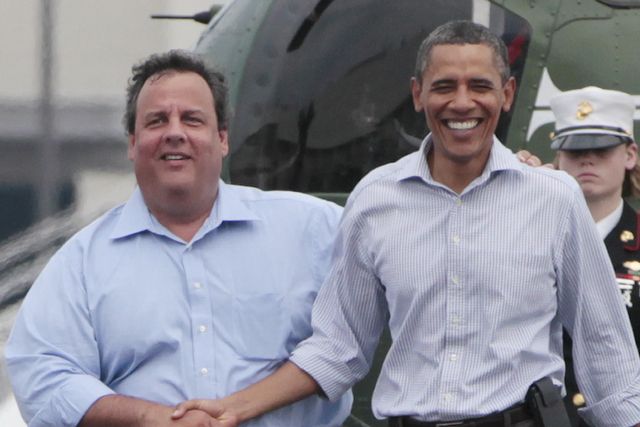 A fun bit of nonsense from a few days ago, inspired by Christie's lunch with Trump on Tuesday. Christie insists that no administration job was discussed but it's no secret that he's expecting lots of turnover within the Trump administration over the next four years, with a high-ranking vacancy destined to open up for him to fill. Flynn's already gone, rumors that Spicer is on thin ice continue to swirl, and even Reince Priebus has been dogged by accusations of incompetence, replete with an attack piece published by Steve Bannon's Breitbart site. Is Christie already thinking of (re-)boarding the Trump train?
If you believe Trump would pick Christie to replace
Preibus, I have a bridge to
block
sell you.
Yep, says the New York Post.
A source close to Christie told The Post that possible ­administration positions were discussed.
"I heard it was about chief of staff," the source said.
But the White House said the conversation was about curbing opioid abuse, a major priority for the governor, and the chief of staff issue "didn't even come up."
Read the rest from ALLAHPUNDIT
HERE
.
If you like what you see, please "Like" us on Facebook either
here
or
here
. Please follow us on Twitter
here
.