Sen. Ted Cruz (R-Texas) and Rep. Ron DeSantis (R-Fla.) are pushing for an amendment to the Constitution to place term limits on lawmakers, arguing the move will help overhaul Washington.
"The American people resoundingly agreed on Election Day, and President-elect Donald Trump has committed to putting government back to work for the American people," Cruz said in a statement on Tuesday. "It is well past time to put an end to the cronyism and deceit that has transformed Washington into a graveyard of good intentions."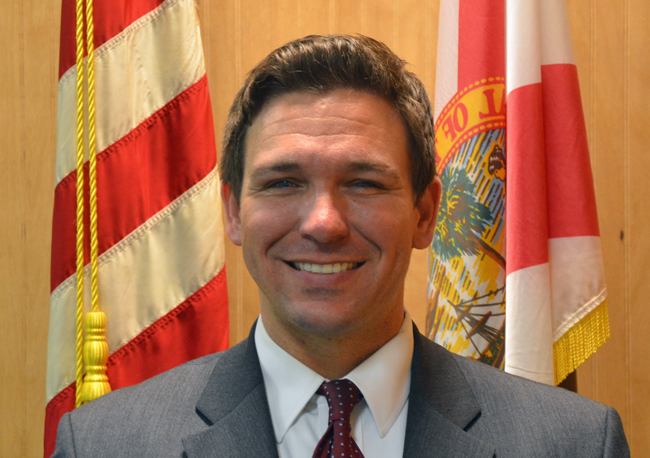 Rep. Ron DeSantis (R-Fla.)
Under an amendment the two GOP lawmakers filed on Tuesday, House members would be allowed to serve three two-year terms and senators would be able to serve two six-year terms.
DeSantis added that the measure would be a "first step toward reforming Capitol Hill."
Read the rest of the story
HERE
.
If you like what you see, please "Like" us on Facebook either
here
or
here
. Please follow us on Twitter
here
.