As expected, Republicans are over the moon about Donald Trump's announcement, along with Carrier, that Carrier will be keeping 1,000 jobs in Indiana. They seem not to care very much about how this deal was cut. As Trumpish spokesman Gateway Pundit covered breathlessly, a lifelong Democrat and Carrier worker was pleased, so pleased: "He spoke to me. He hit a chord inside me, he was talking to the working man. He was talking to the middle class…You're not even the actual President of the United States yet, you're the President Elect, but you've done more in your first three weeks of being elected than the current administration has done in the last nine months for us!"
It's not just random people working at Carrier who are happy. House Freedom Caucus Chairman Jim Jordan (R-OH) said, "What I know is jobs that were slated to leave here, are staying. I think that's positive, that's good, that's great."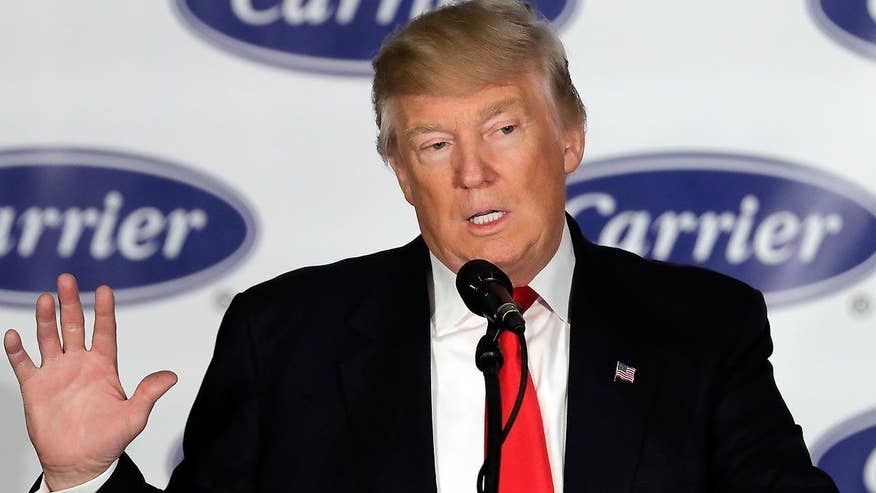 Of course, it does matter how the deal was cut.
So, here's how it happened.
Vice President-elect and Indiana Governor Mike Pence offered a raft of incentives (read: bribes) to keep the Carrier jobs in state. Those included tax incentives that Carrier had previously rejected as insufficient. Why? Because Trump apparently threatened Carrier's parent company with rejection of some $6.7 billion in federal defense contracts. ...
Read the rest from Ben Shapiro
HERE
.
If you like what you see, please "Like" us on Facebook either
here
or
here
. Please follow us on Twitter
here
.