Bernard Lewis once made the point that there are two basic ways in which people and nations respond to adversity and decline. The first, the great historian wrote in 2002, is to ask "Who did this to us?" The second is, "What did we do wrong?" One question leads to self-pity; the other to self-help. One disavows personal responsibility and moral agency; the other commands them. One is a recipe for economic failure and political squalor; the other for success.
Mr. Lewis, who recently turned 100, was writing about the Islamic world's destructive habit of blaming its ills on imperialism, Jews and other assorted bogeymen. But his test also applies to other regimes and regions, not to mention political parties and movements, from Vladimir Putin to Black Lives Matter. So let's take a tour of the world.
Begin with Turkey. The government of Recep Tayyip Erdogan is again at war with the Kurds, thanks to Ankara's violent crackdown on Kurdish protesters in 2014. It has a terrorism problem courtesy of Mr. Erdogan's previous willingness to turn his country into a jihadist entrepôt. And it recently had a coup attempt, the result of Mr. Erdogan's suppression of his erstwhile fellow travelers in the Gulenist movement.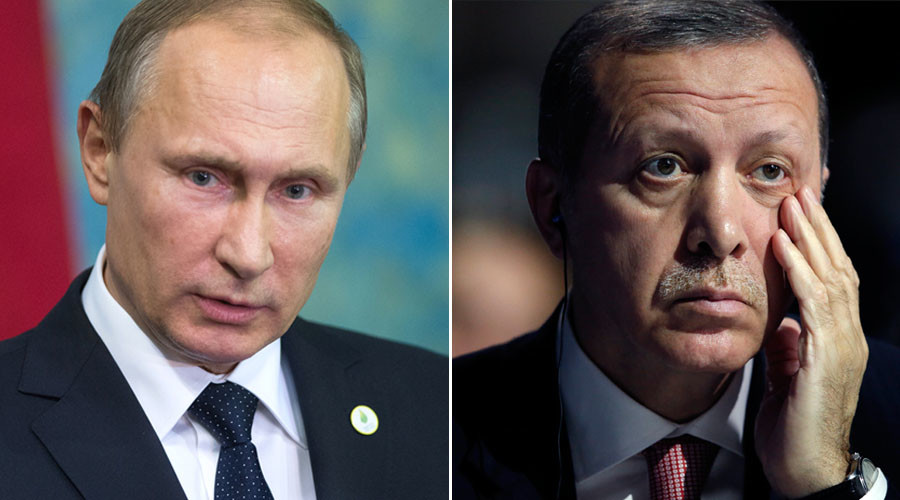 Vladmir Putin and Recep Erdogan
But don't expect Mr. Erdogan to offer up any mea culpas. He's conducting the greatest political purge of the 21st century, and has released 38,000 convicts from his prisons to make room for his political enemies. Ankara's incursion into northern Syria—supposedly to fight ISIS—has become an opportunity to expand the war against the Kurds. The Turkish media is abuzz with "reports" that assorted American military men were behind the coup.
Mr. Erdogan is a "Who did this to us?" man, and it shows in Turkey's fast descent from beacon of Muslim secularism and democracy to another paranoid Middle Eastern regime. It's the same story in Iran and Russia, which was to be expected, but also increasingly in China, which wasn't.
Read the rest of Bret Stephens's op-ed
HERE
.
If you like what you see, please "Like" us on Facebook either
here
or
here
. Please follow us on Twitter
here
.