My (Jack Bosman) view before you read the posted article:
I'd be lying if I said I wasn't disappointed in Cruz's decision.
Saying that, Cruz was never a #NeverTrumper like many of us are. He simply put his decision on the back burner until now.
I will take Ted's advise at the GOP convention and VOTE MY CONSCIENCE. NO WHERE IN THERE is there a vote for Trump or Hillary. I only hope Ted took his own advise.
******************************
Now the story:
Top members of the Never Trump movement expressed deep disappointment on Friday after Texas Sen. Ted Cruz announced he will vote for Donald Trump.
"After many months of careful consideration, of prayer and searching my own conscience, I have decided that on Election Day, I will vote for the Republican nominee, Donald Trump," Cruz wrote in a lengthy Facebook post.
Here's how Never Trump conservatives reacted.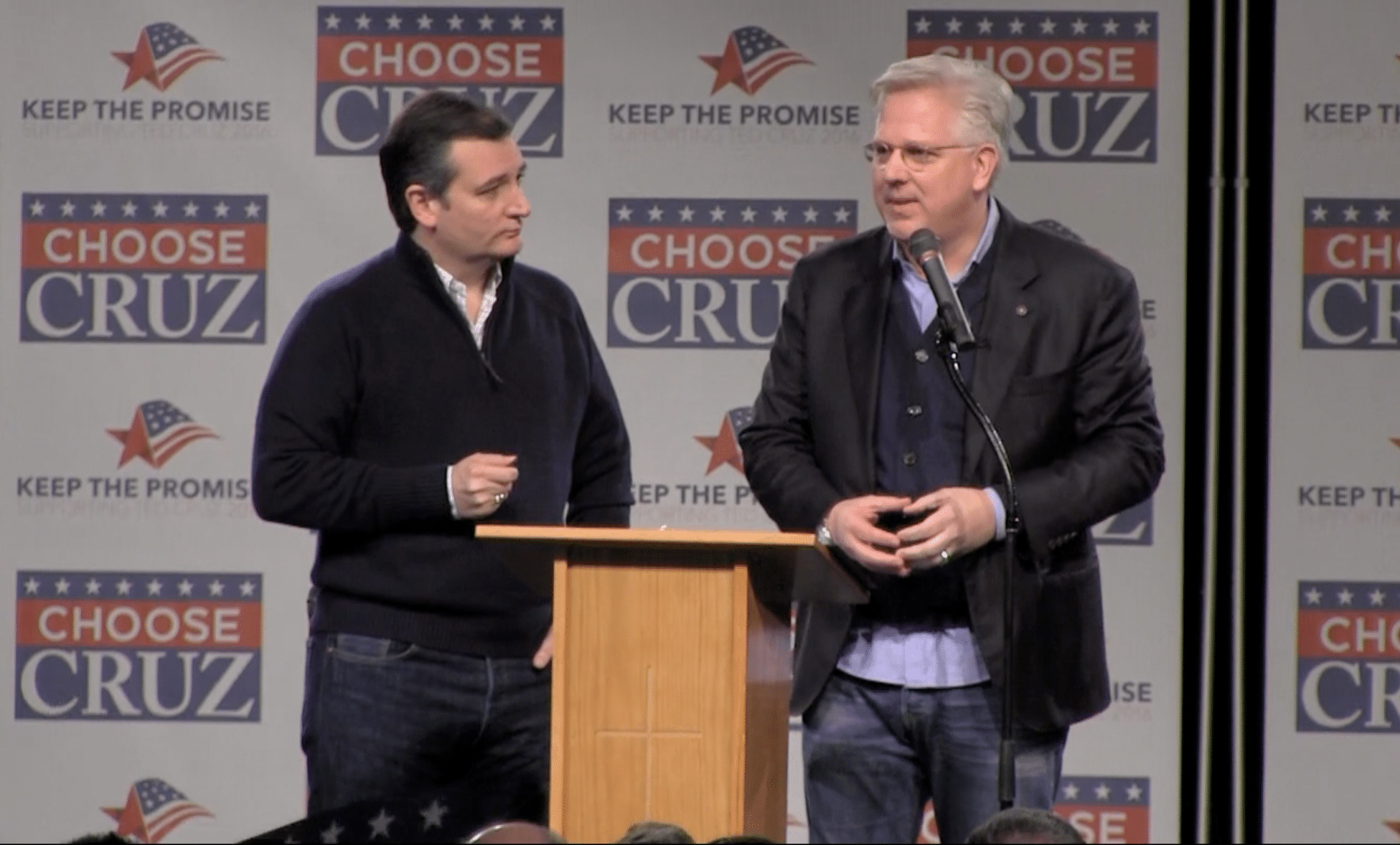 Glenn Beck, conservative radio host:
"Profoundly sad day for me," wrote Beck, one of the top conservative radio talk show hosts in the country. "Disappointment does not begin to describe."
"Maybe it is time to go to the mountains for a while," Beck added, later revealing that he had spoken on the phone with Cruz for 40 minutes earlier in the day.
Erick Erickson, editor-in-chief of The Resurgent:
Yes, it does become almost impossible to claim "self-interested Ted" is a caricature after this. — Erick Erickson (@EWErickson) September 23, 2016
Rick Tyler, former communications director for Cruz:
Cruz's former comms guy, @rickwtyler, to me just now: "It's mourning in America for conservatives. We lost our leader today." — Hallie Jackson (@HallieJackson) September
Read the rest of the story
HERE
.
If you like what you see, please "Like" us on Facebook either
here
or
here
. Please follow us on Twitter
here
.