Three weeks ago in Cleveland, Donald Trump accepted the Republican presidential nomination, the delegates cheered, the balloons dropped and, somewhat incongruously, the Rolling Stones' You Can't Always Get What You Want blared from the arena's loudspeakers.
What Republicans wanted was a candidate who could sustain his anti-establishment message, widen his appeal by being more disciplined and "presidential," and put up a credible fight against Hillary Clinton, the flawed and vulnerable Democratic nominee.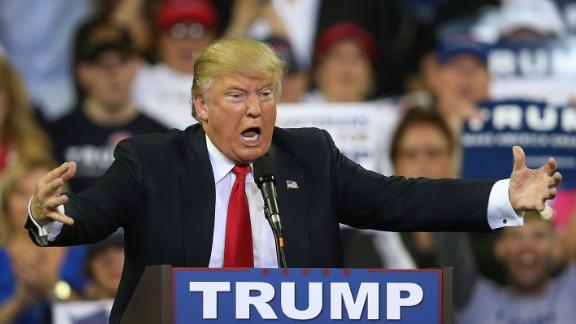 What they got was what Jeb Bush once called a "chaos candidate" — a man seemingly incapable of ignoring any slight, pathologically addicted to attention and without a filter between his brain and his mouth.
In case you've lost track or been preoccupied with the Olympics, just since the convention ended Trump: ...
Read the rest of this USA Today editorial Board's 'Our View'
HERE
.
If you like what you see, please "Like" us on Facebook either
here
or
here
. Please follow us on Twitter
here
.