Donald Trump has won more primaries, but Ted Cruz and his team are coming back by winning a series of state-by-state battles for bigger prizes: delegates.
A year of planning is paying off for Cruz as his campaign racks up delegates from Virginia to Louisiana to Colorado, cutting into Trump's once-formidable lead and threatening the businessman's ability to secure a first-ballot win at the July convention in Cleveland.
Placing people in states and U.S. territories; learning the often-arcane rules of delegation selection in different venues; making sure Cruz loyalists are at the right meetings and votes — the campaign has been planning these kinds of things for months, allies said.
"They've really thought this thing through," said Rick Tyler, a former Cruz communications director and current MSNBC political analyst. "It's integrated into the organizational system."
While Trump just recently appointed veteran Republican operative Paul Manafort to head up his convention planning — a sign of how much that campaign needs to catch up in the delegate chase, critics said — allies said the Cruz camp has taken more of a team approach.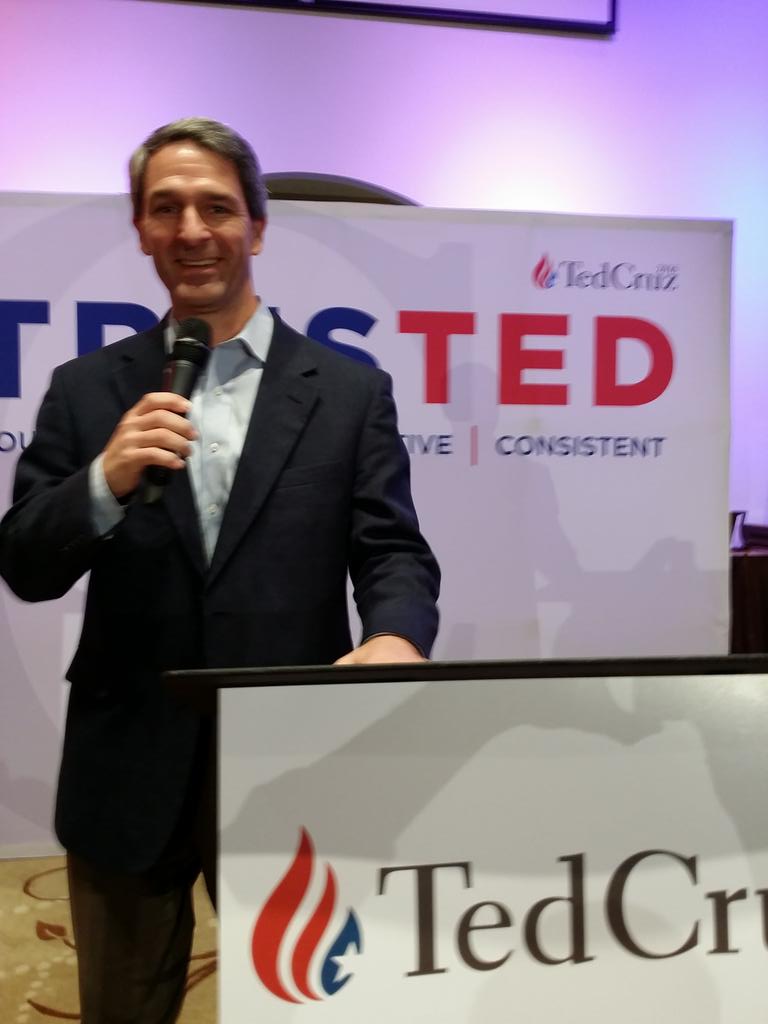 Ken Cuccinelli, former Att. Gen. of VA
The Cruz campaign has tapped Ken Cuccinelli, the former attorney general of Virginia, to supervise delegation selection efforts, but months of work has also involved political director Mark Campbell, campaign manager Jeff Roe, and the candidate himself, an attorney and Texas senator who has made strategic decisions for his presidential campaign.
As far as back as the summer, Cruz and allies began looking for delegates in various states, as well as U.S. territories such as Puerto Rico, the Commonwealth of the Northern Mariana Islands, American Samoa, Guam and the Virgin Islands. Staff members and volunteers at the state and local levels have been busy meeting deadlines, attending meetings, and lining up specific people to serve as delegates.
Read the rest of the story
HERE
.
If you like what you see, please "Like" us on Facebook either
here
or
here
. Please follow us on Twitter
here
.