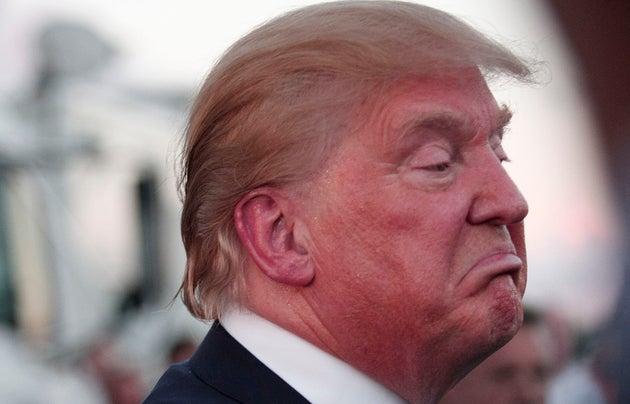 Republican front-runner has lost the primary in key counties of general-election battlegrounds
Donald Trump has dominated the Republican primaries despite a weakness that could prove damaging in a general election: He is losing many of the populous suburbs where the battle for the White House is often won and lost.
Mr. Trump carried the swing state of Virginia in the GOP primary, for example, but he lost the voter-rich suburbs of Washington, D.C., which tend to decide general elections in the state.
CLICK CHART to ENLARGE
In North Carolina, another general-election battleground, Mr. Trump lost three of the four largest counties, including those around Raleigh and Greensboro. In Iowa, he lost the county that includes Des Moines and the next three most populous counties. In Ohio, he lost the voter-heavy areas around Cleveland, Columbus, Cincinnati and Akron.
If the suburban trend holds with Mr. Trump as the GOP nominee, it would underscore how vital it is for him to fulfill his pledge to redraw the traditional political map by attracting new and different Republican voters elsewhere. Urban areas account for about 44% of the vote in general elections, a Wall Street Journal analysis shows, split evenly between cities and the dense, diverse suburbs around them.
Read the rest of the story
HERE
.
If you like what you see, please "Like" us on Facebook either
here
or
here
. Please follow us on Twitter
here
.