Photo: Joe Raedle/Getty Images
After a second-place finish in the Iowa caucuses, Donald Trump has been making accusations and shifting his message and tactics as he tries to regain the title of Republican presidential front-runner.
Some of it isn't sitting well with New Hampshire voters just as they are settling on their candidate of choice in next Tuesday's primary.
CLICK CHART to ENLARGE
The celebrity businessman has accused the Iowa winner, Ted Cruz, of cheating after the Texas senator's campaign and his supporters incorrectly suggested to voters that retired neurosurgeon Ben Carson was quitting the race.
[...]
... While Mr. Cruz apologized to Mr. Carson, who hasn't suspended his campaign, Mr. Trump's complaints—and his demand for a do-over in Iowa—were off-putting to some voters here.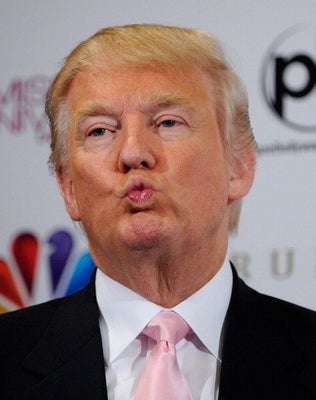 "I just think he's being a poor loser," said Elizabeth Bavely, a 48-year-old independent from Concord, N.H. "When it came down to the people in that room, that's what it came down to, and we have to respect that decision," she said in a reference to the Iowa caucuses.
Dave Connors, 71, of Hampton, N.H., who attended a Cruz event Thursday, said that he and his wife "were really big Trump supporters, but his lack of filter is really getting to me."
Read the full story
HERE
.
If you like what you see, please "Like" us on Facebook either
here
or
here
. Please follow us on Twitter
here
.