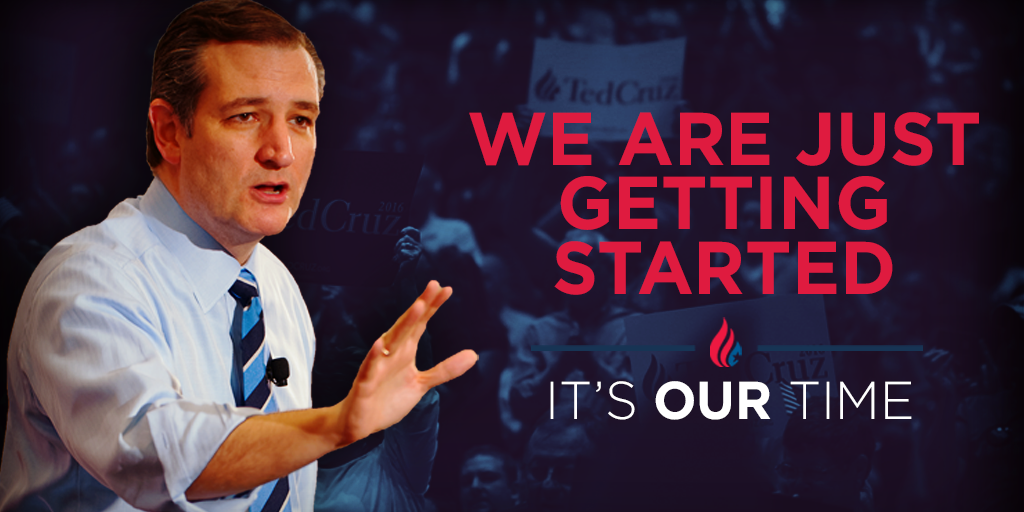 According to Ted Cruz, the fight for the 2016 Republican nomination is now just a two-man race: billionaire businessman Donald Trump and himself.
The Texas senator's comments came Wednesday morning during an interview on "The Mike Gallagher Radio Show." Cruz's evidence: the fact that he and Trump were the top Republicans in Iowa and New Hampshire.
Cruz speaks to his supporters at a primary night gathering
held at New Hampshire's Alpine Grove Banquet facility
Tuesday. (Getty Images/Kayana Szymczak)
[...]
... Of the remaining seven candidates competing for the Republican nomination, Cruz went on to say that he is best poised to beat Trump from the right.
"You can't beat Donald coming from the left. It doesn't work," he said. "If you campaign against Donald saying, 'Hey, I'm more liberal than you. I'm more into amnesty than you. I'll be softer on radical Islamic terrorists than you.' It doesn't work, as we've seen twice in Iowa and New Hampshire." ...
Read the full story
HERE
and listen to Cruz's complete interview below with Mike Gallagher below:
If you like what you see, please "Like" us on Facebook either
here
or
here
. Please follow us on Twitter
here
.