Let's use their expertise. After all, they're doing such a fine Job in Europe ...NOT!
The U.S. government will work with the United Nations to screen Central American refugees inside their own countries in an attempt to stop them from rushing across the southwest border, the State Department announced Wednesday.
Yeah, they're doing a great job of screening in Europe
The program would resemble refugee processing centers used in Europe, where the U.N. screens refugees fleeing Syria, Sudan and other war-torn countries, and then refers them to individual countries that conduct further screening.
Secretary of State John Kerry said the staggering flow of migrants across the globe requires enhanced efforts to protect refugees from harm, while also protecting the U.S. from terrorists exploiting those programs to enter the country.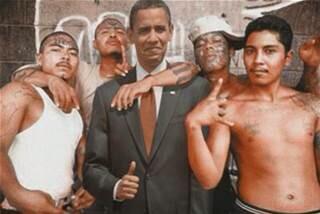 "We can both maintain the highest security standards and live up to our best traditions as Americans by welcoming those in need of help to our great country," Kerry said during a speech at the National Defense University in Washington. "We dare not turn our backs on future generations seeking the same set of opportunities. We have the ability to protect ourselves, even as we remain a country that welcomes migration."
Read the rest of the story
HERE
.
If you like what you see, please "Like" us on Facebook either
here
or
here
. Please follow us on Twitter
here
.