Migrants celebrate after reaching the Greek island of
Lesbos from Turkey on Sunday. UPA
Proposal being pushed by France and Germany would represent significant transfer of sovereignty for governments
The European Union is considering a plan that would hand the bloc's border guard agency much greater powers to police its external frontier, officials said Thursday, a move that would represent a significant transfer of sovereignty from national governments.
Turkish coast guard members registering Syrian
migrants after intercepting their boat in the Aegean Sea
on Thursday. UPA
The proposal is being pushed by Germany and France in response to the region's migration crisis and follows the terror attacks in Paris, in which at least two of the attackers entered the bloc posing as refugees. But several diplomats from wary governments expressed reservations about how the plan would work.
Just as the financial crisis led governments to cede more sovereignty and create pan-European institutions to monitor, sanction and bail out banks, a similar push is now happening on managing borders, refugees and people who have to be returned, officials said.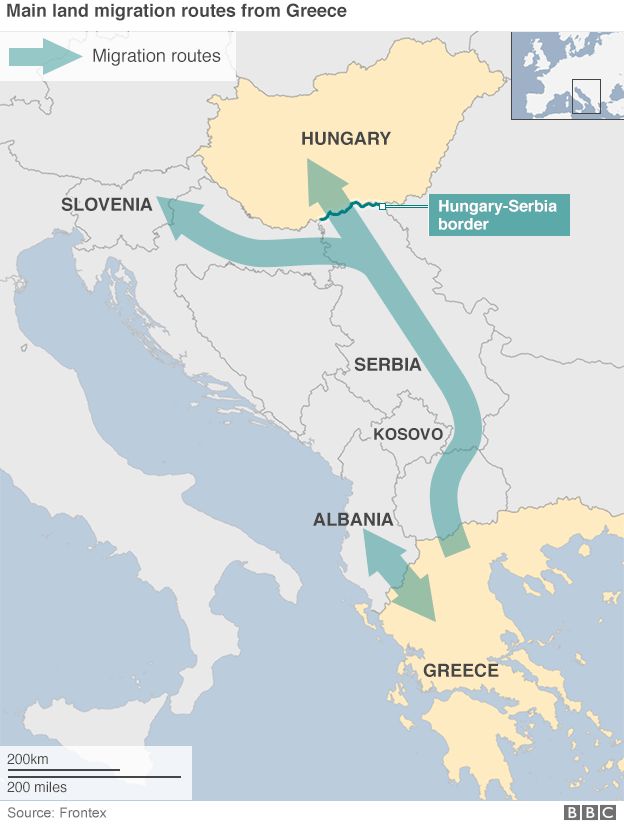 While EU states are broadly supportive of beefing up the EU border agency, Frontex, they could be reluctant to endorse a policy that hands over powers without a fight. It could get watered down in negotiations next year among capitals and with the European Parliament.
The plan is "a revolutionary change of Frontex into an EU border and coast-guard agency," said one EU diplomat.
The proposal's biggest step is to give Frontex the power and resources to intervene when it decides a country on the bloc's periphery is failing to police its borders effectively, according to five officials familiar with the plans. Frontex can now be sent in to assist only at the request of that country's government.
Read the rest of the story
HERE
.
If you like what you see, please "Like" us on Facebook either
here
or
here
. Please follow us on Twitter
here
.