Slovenian soldiers build a razor-wire fence on the
country's Croatian border near the Slovenian town
of Gibina. GETTY IMAGES
Swedish authorities introduce temporary border checks; Slovenia begins building razor-wire fence
Sweden and Slovenia moved to tighten control of their borders, in a bid to alleviate the tension caused by migrants making their way through Europe's southwest to its more affluent north.
Sweden, one of the top destinations for asylum seekers from war-torn parts of the Middle East and other regions, said late Wednesday that it would introduce temporary border controls in an effort to reduce the record influx.
Earlier in the day, Slovenian officials said they had started to build a razor-wire fence on its border with Croatia to better manage the thousands of people crossing daily into the tiny country on their northbound journey.
The Swedish border checks—which are planned to last an initial 10 days, beginning Thursday—mark an about-face to the country's long-standing open-arms policy toward the arriving migrants. The decision signaled its government was prepared to undercut the principle of passport-free travel enshrined in Europe's Schengen Agreement to help it cope with the human tide.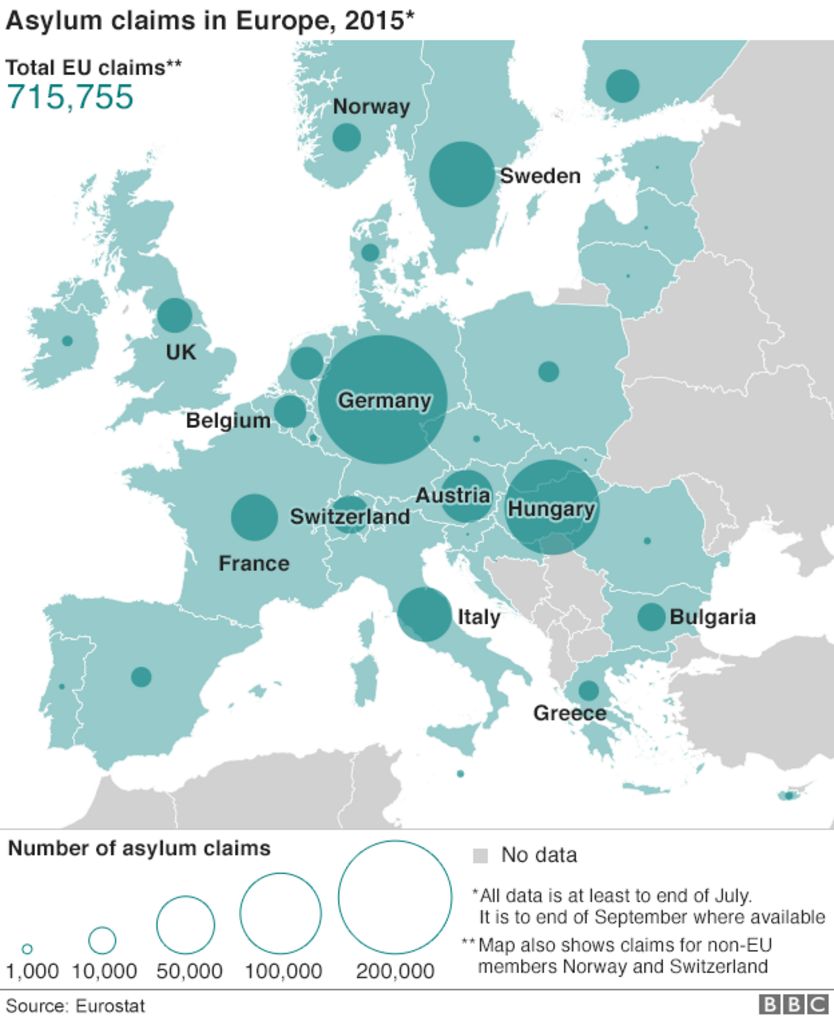 CLICK MAP to ENLARGE
"More refugees are reaching Sweden than ever before," Swedish Interior Minister Anders Ygeman told a news conference. "Migration offers opportunities for Sweden, but also big challenges."
The move comes as European leaders started a meeting in Malta that is expected to be dominated by discussions over how to deal with the crisis. Sweden's policy change is likely to put particular pressure on German Chancellor Angela Merkel, who is at the core of Europe's migration policy and whose own open-door policy has sparked criticism at home and abroad.
Read the rest of the story
HERE
and view related videos below: