The Obama administration is asking Congress to grant bankruptcy protection to Puerto Rico as the island territory struggles to restructure its $72 billion in debt.
A proposal sent to Capitol Hill Wednesday would allow Puerto Rico and other territories to to seek a financial restructuring under the supervision of a federal bankruptcy court — a step currently not available to states or territories. The administration is also asking for new oversight of Puerto Rico's finances, revamp the territory's Medicaid funding system and extend the earned income tax credit to Puerto Rican taxpayers.
Protester near the offices of hedge fund manager John
Paulson in New York on Aug. 13, 2015. Protesters
expressed their displeasure at Paulson's recent
investments in Puerto Rico, which is facing major
economic turmoil. (Photo: Justin Lane, EPA)
Puerto Rican officials have been in talks with hedge fund managers to refinance the island's debts, but those talks appear to have broken down. The Treasury Department has discussed the possibility of some kind of federal role in helping Puerto Rico but has emphasized that a bailout is not part of the plan.
"The administration has no plans to provide a bailout to Puerto Rico," White House press secretary Josh Earnest said last week. "What we have also said is that the administration has an interest in working with officials inside of Puerto Rico to help them deal with the significant financial challenges that are facing the government there."
The White House said Wednesday that administrative efforts won't be enough, and that immediate congressional action is needed to address the crisis.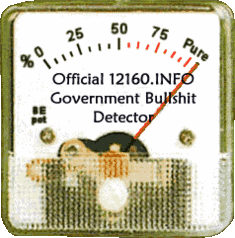 Read the rest of the story
HERE
.
"The administration has no plans to provide a bailout to Puerto Rico,"
'no plans'?
'Will not', would have sounded a whole lot better. Don't you think?
If you like what you see, please "Like" us on Facebook either
here
or
here
. Please follow us on Twitter
here
.