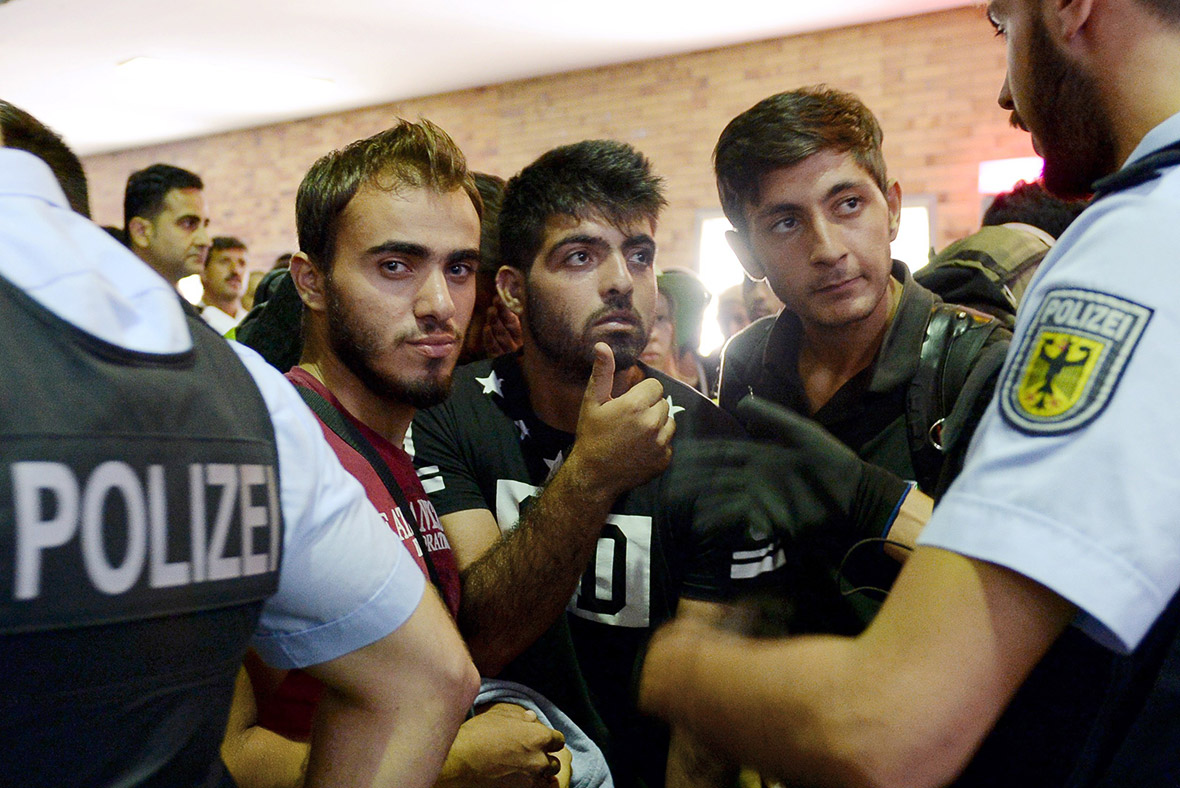 German leaders conservative allies call he out for open-door policy; 'You have failed'
Angela Merkel, standing at her lectern, was doing her best to ignore the man with the poster.
Erhard Stein, 59 years old, had a simple message for the German chancellor in bold black and red letters: "Stop the refugee chaos. Preserve German culture and values. Topple Merkel."
Merkel encountered resistance to her migrant policy on
Wednesday at a conference in Schkeuditz.
Photo: Zuma Press
Ms. Merkel had come to the eastern German town of Schkeuditz on Wednesday for a conference with members of her Christian Democratic Union. But what was supposed to be a gathering among friends turned into a blistering indictment of her chancellorship.
One after another, the delegates at the Globana Trade Center—town councilors, regional party grandees, and simple members—took turns to criticize her open-door refugee policy.
CLICK GRAPH to ENLARGE
"You have failed. You don't know who's coming. You don't know how many are coming. You don't know how many are already here. This influx must end," Volker Richard, from Saxony, told the chancellor in a typical intervention.
Ms. Merkel's decision last month to open the borders to hundreds of thousands of migrants from the Middle East, Afghanistan and Africa has put her on a collision course with many in her party, facing the seemingly invulnerable German leader with one of her toughest political challenges since she rose to power a decade ago. With as many as 10,000 migrants still pouring in everyday, mostly into the conservative stronghold of Bavaria in Germany's south, even some of the chancellor's allies are growing strident in their criticism.
They say Ms. Merkel is out of touch and without a plan, warning that what could be more than a million migrants this year will overwhelm Germany's public services, security, and culture. And they are puzzled and rankled by a leader who built up her power with a calm and crowd-pleasing pragmatism, but now appears guided as never before by personal conviction.
read the rest of the story
HERE
and view a related video below:
If you like what you see, please "Like" us on Facebook either
here
or
here
. Please follow us on Twitter
here
.