A soldier stands guard on the Chinese aircraft carrier
Liaoning during exercises in the South China Sea. AP
American Decline: Chinese forces head to Syria to join with Russia in filling Obama's power vacuum and purportedly fight the Islamic State. A false move involving NATO member Turkey could mean world war.
Russian and Chinese military sources now confirm that Chinese warships are en route to the Middle East to get in on some of the action of humiliating the U.S.
In just a week and a half, Moscow has upended the dynamics of power in the Mideast by taking on the role that President Obama relinquished: acting like a superpower in a regional conflict that has implications extending far beyond the region.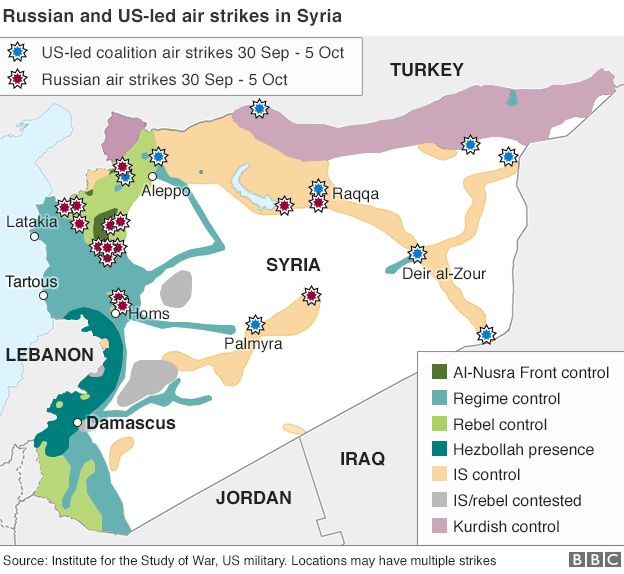 CLICK MAP to ENLARGE
Russian ruler Vladimir Putin launched airstrikes against rebels opposing the terrorist Assad regime in Syria, first with a modest force to gauge the U.S. response and perhaps pull out if threatened. Seeing no threat, Putin has been intensifying Russian operations, even sending in Spetsnaz special forces troops.
China's entry means two major powers are stepping in to do what the U.S. was unwilling to do against IS.
I wonder what Xi-Jining and Putin are toasting to?
It's a lesson in how fast the tables can turn when America displays weakness — losing wars in both Iraq and Afghanistan, and proving to be ineffective against IS despite fighting it for a year and three months now.
Our commander-in-chief even admits that he has no strategy against the monstrous caliphate that his very own policies of weakness brought into being.
Read the rest of this IBD editorial
HERE
.
If you like what you see, please "Like" us on Facebook either
here
or
here
. Please follow us on Twitter
here
.