Two civil rights groups are suing the state of Texas, alleging authorities are denying birth certificates to children of undocumented immigrants born in the United States in violation of the U.S. Constitution.
The lawsuit was originally filed in May by the Texas Civil Rights Project and Texas Rio Grande Legal Aid. It was amended Tuesday so that the civil rights groups could represent "a large number of plaintiffs."
The lawsuit originally included six families as plaintiffs. The number as of Tuesday was 17, and the civil rights groups say they're getting ready to represent many more families.
At issue is the validity of a form of ID that undocumented immigrants, mainly Mexicans and Central Americans, use to obtain a birth certificate for their children born in the United States.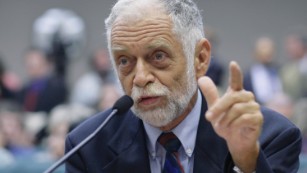 Jim Harrington is the director of the Texas Civil Rights
Project.
Jim Harrington, a civil rights attorney, says Texas state authorities used to accept the matricula consular, an identification card issued by the consulates of Mexico and other countries.
But Harrington, the director of the Texas Civil Rights Project, says the Texas Department of State Health Services, which issues birth certificates, recently reversed its policy and stopped accepting consular IDs.
It had never been an issue before. It was relatively easy for families of these U.S.-born children to get a birth certificate," he said in a phone interview with CNN.
Not having a birth certificate leaves a child born in the United States to undocumented parents in legal limbo. The child is unable to get medical services or register for school, for example. Technically, it also makes the child deportable.
Read the rest of the story
HERE
.