Footage filmed by a crew member shows a rescue of
migrants on a sinking rubber boat in the Mediterranean
between Libya and Sicily earlier this month. (AP)
U.N. authority/approval? You're kidding me right?
The European Union began a push Monday for U.N. authorization to deploy military force in the Mediterranean to stop migrant smugglers, even as a proposal to more evenly share the burden of refugees foundered amid intra-European divisions.
At U.N. headquarters in New York on Monday, E.U. foreign policy chief Federica Mogherini told the Security Council that the unprecedented flow of migrants seeking to reach Europe by crossing the Mediterranean has necessitated "an exceptional response."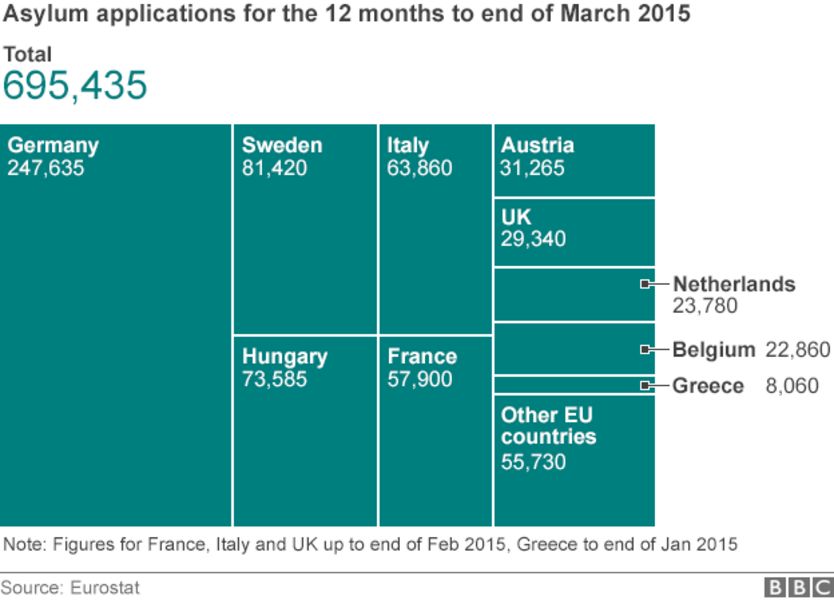 CLICK CHART to ENLARGE
"We cannot do it alone. This has to be a common global effort. That's why we count on your support to save lives and dismantle criminal organizations that are exploiting people's desperation," Mogherini told the 15-nation council.
The E.U. proposal would allow the bloc to deploy military force to seize and destroy smugglers' ships before they take on their human cargo.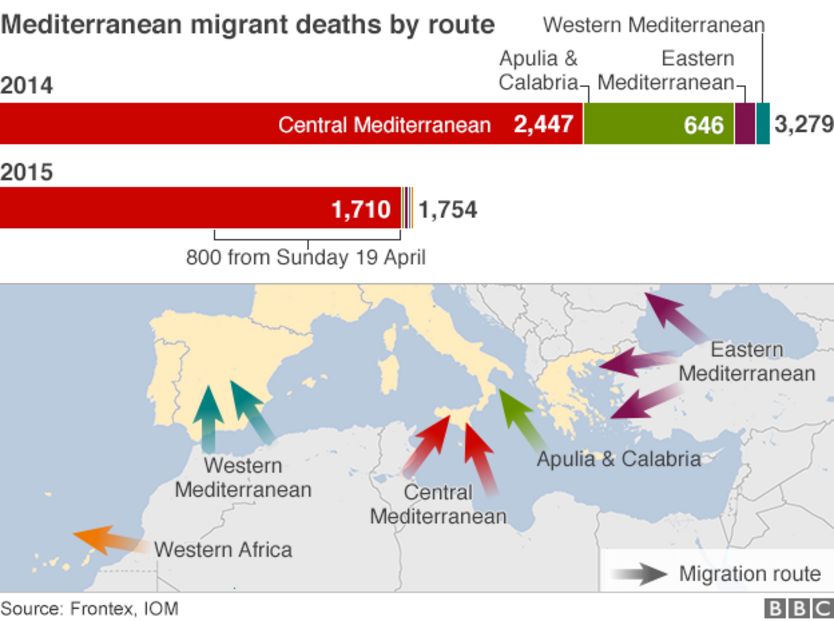 CLICK CHART to ENLARGE
E.U. leaders see the program as an essential step to curb the dangerous crossings, which have left 1,800 people dead this year as the packed and poorly maintained ships have sunk, run aground or overturned on the high seas. The death toll is 20 times as high as it was at this time last year.
But it is unclear whether the E.U. can win Security Council support. Russia has said it opposes any attempt to destroy smugglers' ships, arguing that the owners in many cases do not know the purpose for which the vessels are being used. Authorities in Libya, the anarchic and divided nation that is the primary source of migrant smuggling, have been either cool to the idea or openly hostile.
Read the rest of the story
HERE
and view related videos below:
If you like what you see, please "Like" us on Facebook either
here
or
here
. Please follow us on Twitter
here
.