"It depends upon what the meaning of the word 'is' is."
:
The Federal Bureau of Investigation helped facilitate a 2012 ransom payment to al Qaeda from the family of kidnapped aid worker Warren Weinstein, senior U.S. officials said, in an unsuccessful bid to secure the release of the American, who was killed in January in a U.S. drone strike.
The FBI's previously undisclosed role reveals a contradiction in the U.S.'s longstanding position against paying ransoms for hostages. While the White House sharply criticizes the practice in public and private, new details about the Weinstein case show how the FBI provides some families with guidance towards that end.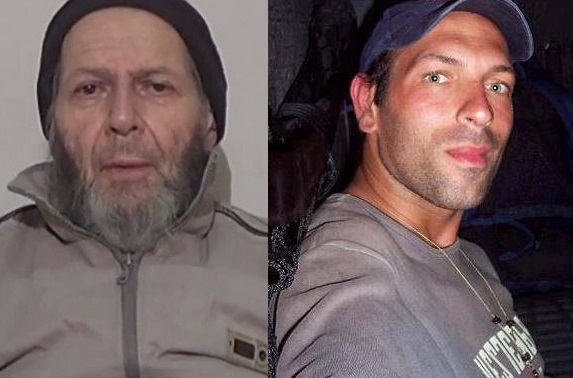 A much thinner Warren Weinstein and Italian aid
worker Giovanni Lo Porto
In the Weinstein case, the FBI vetted a Pakistani middleman used by the family to transport the money and provided other intelligence to enable an exchange, actions that some senior U.S. officials said encouraged the family to go ahead with the transaction.
Mr. Weinstein was killed along with Italian aid worker Giovanni Lo Porto in a Central Intelligence Agency drone strike on an al Qaeda compound in the tribal areas of Pakistan. The CIA didn't detect the presence of the two hostages at the compound before launching the strike.
From left, Alisa Weinstein, 40, her mom Elaine
Weinstein, 70, and sister Jennifer Coakley, 42.
U.S. officials said the agents didn't directly authorize or approve the ransom payment, and thus didn't violate U.S. hostage policy. Instead, the agents decided to help the Weinsteins once they concluded family members had made up their minds to proceed, said officials involved in the case. U.S. officials said they provided the information in part to protect the family.
Read the rest of the story
HERE
. There is a related video below and a link to a related story:
Related story:
White House Says FBI Help on Warren Weinstein Ransom Not a Policy Violation