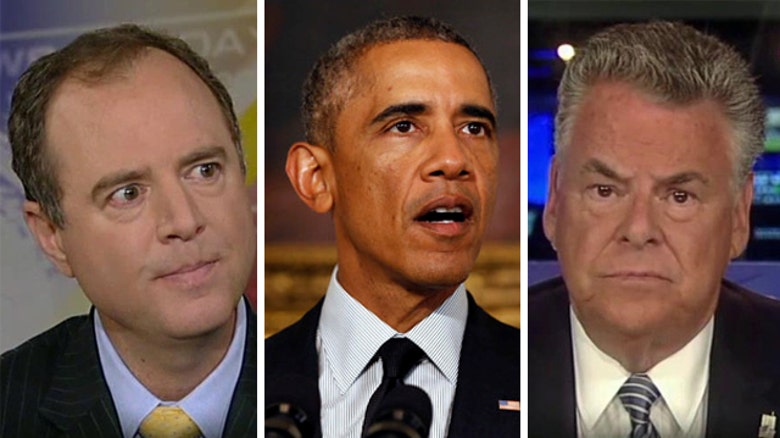 Congress has given bipartisan approval to President Obama's plan to train Syrian rebels to help combat ISIS. Many members of Congress and even the president's top military advisors, however, have expressed doubts about the plan.
Rep Peter King (R-NY) and Adam Schiff (D-NY) appeared on Fox News Sunday to discuss the president's strategy for dealing with the brutal terror group:
If you like what you see, please "Like" us on Facebook either
here
or
here
. Please follow us on Twitter
here
.