The mayor of Springfield, Massachusetts has asked the federal government for a moratorium on sending refugees to the city, claiming that newly arrived families create a strain on city resources and the school system and do not receive sufficient aid from resettlement agencies.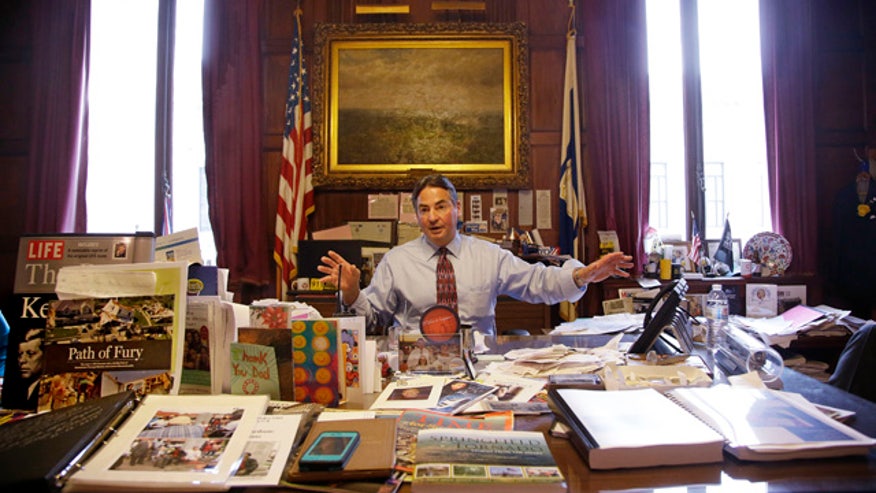 Springfield, Ma Mayor Domenic Sarno
Domenic Sarno, a Democrat, made his request in a letter sent Thursday to Rep. Richard E. Neal, D-Mass. Copies were also sent to Senators Elizabeth Warren and Ed Markey, as well as Massachusetts Gov. Deval Patrick.
"I'm not cold-hearted at all," Sarno told The Republican newspaper Friday. "I want to help. All I am asking for is accountability from the agencies. You just can't continue concentrating poverty on top of poverty."
Sarno first demanded last summer that the U.S. government stop sending refugees. But after recent inspections found Somali families living in overcrowded, pest-infested apartments without electricity and sometimes heat, he stepped up complaints, saying resettlement agencies are bringing in "warm-weather" refugees and dumping them into cold climates only to leave them dependent on the city.
"I have enough urban issues to deal with," Sarno said. "Enough is enough."
[...]
Lewiston, Maine, Mayor Robert MacDonald, who in 2002 asked Somalis there to help "reduce the stress on our limited finances," took heat a decade later for saying immigrants should "accept our culture and, and you leave your culture at the door." He later clarified that he didn't expect them to abandon their religion or language but said: "I'm not going to apologize for `leave your culture behind."'
Manchester, New Hampshire, Mayor Ted Gatsas in 2011 asked the State Department to stop resettling refugees there. Last year, he told the AP he still believes the city could benefit from a break in arrivals to "get these people into working society."
Read the rest of the story
HERE
.