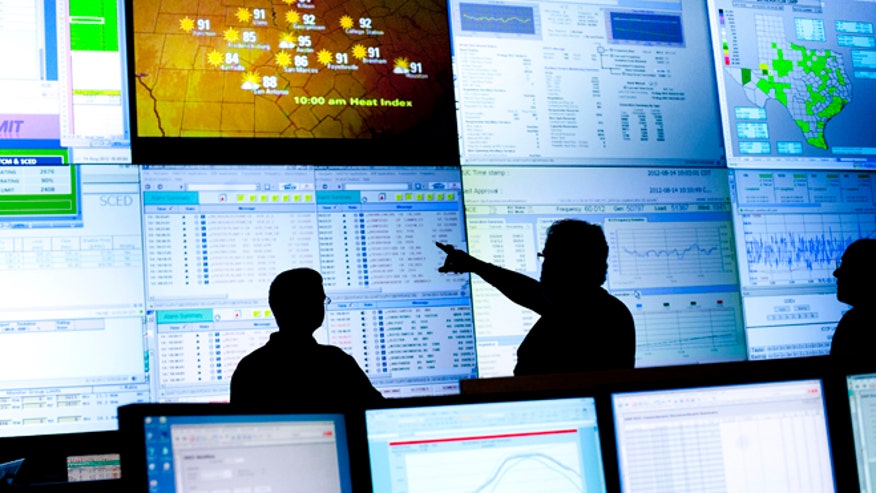 Newly reported details about a 52-minute sniper attack on a central California electrical substation last year are raising concerns from Capitol Hill and beyond, amid questions over whether it was the work of terrorists.
The April 16, 2013, attack had not been widely publicized until The Wall Street Journal reported new details in a story on Wednesday. The attack reportedly started when at least one person entered an underground vault to cut telephone cables, and attackers fired more than 100 shots into Pacific Gas & Electric's Metcalf transmission substation, knocking out 17 transformers. Electric officials were able to avert a blackout, but it took 27 days to repair the damage.
CLICK CHART to ENLARGE
The FBI doesn't think the incident was a terror attack, an agency spokesman told the Journal. However, Jon Wellinghoff, chairman of the Federal Energy Regulatory Commission at the time, disagrees.
Wellinghoff, a now-retired George W. Bush appointee, called it "the most significant incident of domestic terrorism involving the U.S. power grid that has ever occurred."
No arrests have been made in the case. But the Republican-led House Energy and Commerce Committee said Wednesday that lawmakers continue to follow the probe and that protecting the grid remains a top priority.
CLICK CHART to ENLARGE
"We are aware of the attack and continue to monitor the investigation closely," a committee spokeswoman told FoxNews.com. "Committee staff has been briefed by agency officials and industry representatives. The security and reliability of the grid is a pressing concern, and we will continue our work to mitigate all emerging threats."
Read the rest of the story
HERE
and view 3 related videos below:
If you like what you see, please "Like" us on Facebook either
here
or
here
. Please follow us on Twitter
here
.