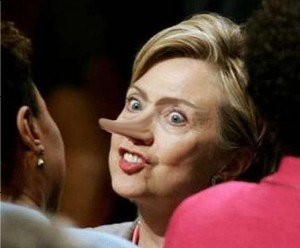 DEMOCRATS' AGENDA FOR BENGHAZI HEARING: PROTECT HILLARY AT ALL COSTS:
Clinton, the former Secretary of State and likely frontrunner for the Democratic presidential nomination in 2016, could be severely damaged by testimony about the attacks, which occurred in part because of security lapses for which the State Department is primarily responsible.
[...]
With Obama safely re-elected, the goal is now to protect Hillary Clinton. Last week, Rep. Elijah Cummings (D-MD) called upon Speaker of the House John Boehner not only to retract, but to apologize publicly for, an inter-committee report that suggested Clinton had ignored requests for additional security in Libya.
Clinton sought end-run around counterterrorism bureau on night of Benghazi attack, witness will say
On the night of Sept. 11, as the Obama administration scrambled to respond to the Benghazi terror attacks, then-Secretary of State Hillary Clinton and a key aide effectively tried to cut the department's own counterterrorism bureau out of the chain of reporting and decision-making, according to a "whistle-blower" witness from that bureau who will soon testify to the charge before Congress, Fox News has learned.
That witness is Mark I. Thompson, a former Marine and now the deputy coordinator for operations in the agency's counterterrorism bureau. Sources tell Fox News Thompson will level the allegation against Clinton during testimony on Wednesday before the House Oversight and Government Reform Committee, chaired by Rep. Darrell Issa, R-Calif.
Benghazi witness: We knew it was a terrorist attack 'from the get go'
..."I thought it was a terrorist attack from the get go," says Greg Hicks, a 22-year foreign service diplomat who was the number two U.S. official in Libya at the time of the Sept. 11, 2012, attacks. "I think everybody in the mission thought it was a terrorist attack from the beginning."
Hicks is one of two self-described State Department "whistle-blowers" scheduled to testify Wednesday before the Republican-led House Oversight and Government Affairs Committee. The other is Mark Thompson, a former Marine and now the deputy coordinator for operations in the agency's Counterterrorism Bureau.
Did Obama Admin Lie About Benghazi to Win Re-election?