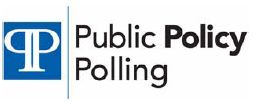 Head-To-Head: (Previous results from October 11)
Mitt Romney 53% (52%)
Barack Obama 43% (41%)
A survey of 806 likely Montana voters was conducted October 15-16, 2012. The MOE is +/-3.6% for the entire sample and +/-3.5% for the primary portion.
The crosstabs can be viewed
HERE
.
Please check us out on Facebook and If you like what you see, please "Like" us. You can find us
here.