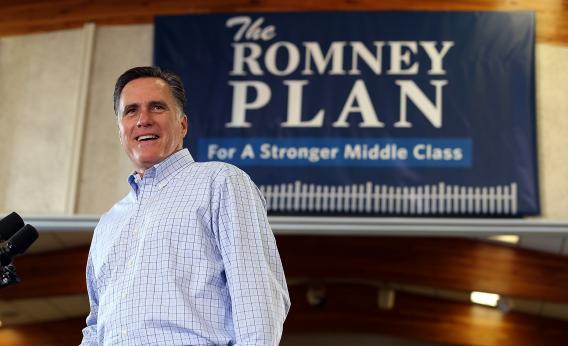 Over 400 independent economists signed a statement at the website Economists for Romney in support of what they call the Republican presidential candidate's "bold economic plan for America."

Five Nobel laureates (Gary Becker, Robert Lucas, Robert Mundell, Edward Prescott, and Myron Scholes) signed the statement which, in part, reads, "We enthusiastically endorse Governor Mitt Romney's economic plan to create jobs and restore economic growth while returning America to its tradition of economic freedom."
The economists also denounced Obama's economic ideas, claiming they led to an "an anemic economic recovery and high unemployment." They further assert, "his future plans are to double down on the failed policies, which will only prolong slow growth and high unemployment."
Read the rest of the story and specifics as to why they support Romney's Plan
HERE
.
Please check us out on Facebook and If you like what you see, please "Like" us. You can find us
here.