I take that back. Biden spends taxpayer money like a hundred drunken sailors:
Every Friday, Biden takes a helicopter designated as Marine Two from the vice president's residence to Joint Base Andrews in Maryland and then hops on Air Force Two to fly back to his home in Delaware. At the end of the weekend, he returns on Air Force Two, usually a Boeing C-32.

During warm weather, Biden regularly returns to Andrews on the airplane on Saturdays to play golf at the Air Force base with President Obama. After the golf game, he flies back to Delaware and returns to Washington on the plane on Sunday evening — all at taxpayer expense.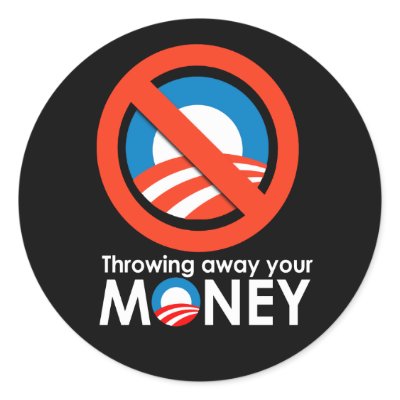 The cost of flying Air Force Two is $22,000 an hour, so each half-hour trip to or from Delaware costs about $10,000. Each golf game costs taxpayers $20,000. At that rate, the annual cost to taxpayers of Biden's weekend trips is well over $1 million.
Now the punchline:
Last June 13, Obama placed Biden in charge of a Campaign to Cut Waste, which will "hunt down and eliminate misspent tax dollars in every agency and department across the federal government.
Read the entire story
HERE
.
Please check us out on Facebook and If you like what you see, please "Like" us. You can find us
here.