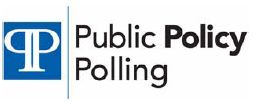 GOP Nomination:
Mitt Romney 30%
Rick Santorum 30%
Newt Gingrich 19%
Ron Paul 13%
Someone else/Not sure 8%
A survey of 561 North Carolina Republican primary voters was conducted March 22-25, 2012. The MOE is +/- 4.1%.
The crosstabs can be viewed
HERE
.
Please check us out on Facebook and If you like what you see, please "Like" us. You can find us
here.