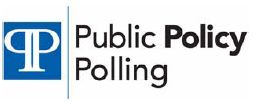 PPP
had a poll
out in Michigan yesterday that had Rick Santorum with a 15 point lead over Mitt Romney.
Today, Rasmussen released
a poll
that had Santorum up by only 3 points (35-32) and that was with a much larger sample than PPP's.
It was noted in the PPP comment section that they were being accused of frying their numbers, as pointed out
here
:
48% of the respondents are Evangelical in a state where only 27% of the population is Evangelical.
PPP is a Dirty Democrat polling firm who really got caught COOKING this poll from Michigan.............FACT
Just out of curiousity, I tool a look at both Polling companies predictions just before the for Florida primary on January 31:
PPP on January 28-30 had Romney up
8 points
Rassmussen on January 28 had Romney ahead by
16 Points
Romney won by 14.5%
Now I'm not going to go that far and accuse PPP of deliberately trying to skew a poll. Another possibility might be that Mitt Romney's CPAC and MAINE wins may have started to show in Rasmussen's poll.
What do you think?
Please check us out on Facebook and If you like what you see, please "Like" us. You can find us
here.