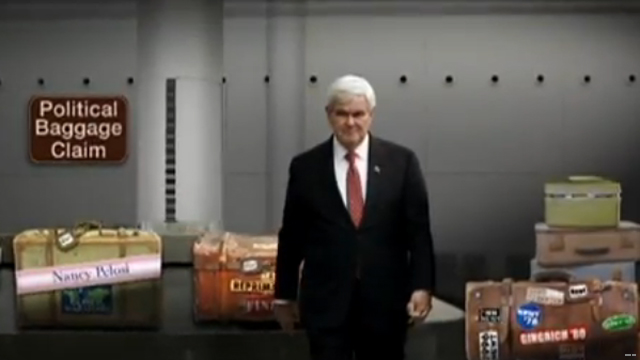 Mitt Romney has gotten a major boost on the airwaves in Florida as he battles Newt Gingrich in advance of next Tuesday's primary.

The pro-Romney super PAC Restore Our Future on Monday purchased $4.5 million in ad time in the state for commercials that will run through Jan. 31st, the date of the Florida primary, a source familiar with the purchase told CNN.

Because of its size and 10 media markets, ads are expected to play a major role in helping to determine the outcome of the primary.

Restore Our Future is already airing a commercial that blasts Gingrich for his attacks on Romney's former company Bain Capital and says the former House speaker "has more baggage than the airlines." The ad recounts his ethics problems while serving in the House of Representatives and his Freddie Mac consulting contract. Right now the PAC has no new ads in its rotation.
The full story is
HERE
.
Please check us out on Facebook and If you like what you see, please "Like" us. You can find us
here.