UPDATE 2:
If you missed the first event, CLICK the Button below.
ENJOY!
ALSO,
TWO MORE EVENTS
(See Below)
*************************************
UPDATE 1:
According to
CNN's schedule
Romney will have
TWO ADDITIONAL EVENTS TODAY
. However, CNN sometimes states they're covering something and at the last minute they don't. I've been burned twice before with them. So if you'd like to check back here later, the events should show up on the "RIGHT SPEAK FEED 1" Button if CNN actually covers them. Here are those two other events:

3:15 PM EST:
Romney rally with supporters in Rock Hill, South Carolina.
7:30 PM EST:
Romney speaks to supporters in Irmo, South Carolina.
********************************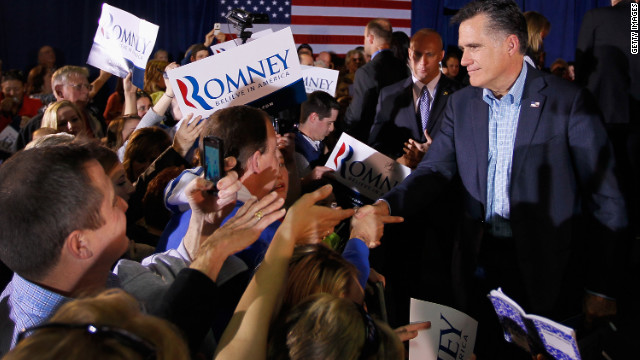 Mitt Romney Holds an Event this morning at at Wofford College, Andrews Field House in Spartanburg, South Carolina. The event is scheduled to begin sometime between 11:10-11:30 AM EST.
The feed buttons are under the photo below. If all goes well, at least one of them should take you to the event at 11:00 AM EST.
As with many live events, they may not start exactly on time. Also, once the pop-up window with the feed opens, you may need to scroll down and across and/or choose the "Romney" Channel to view the event depending on your computer.
Please check us out on Facebook and If you like what you see, please "Like" us. You can find us
here.