H/T Bob
The Independence Hall Tea Party PAC
, the largest Tea Party Group in the TRI-STATE region (NJ/PA/DE) has endorsed Mitt Romney for President:
The Independence Hall Tea Party PAC, a tri-state (DE, NJ, PA) regional group, announced today that its 27-member Board of Delegates has voted overwhelmingly to endorse Mitt Romney for President.

The Independence Hall Tea Party PAC is the first Tea Party group in the nation to formally endorse Mitt Romney.

"Over the past several weeks, a consensus has been building among our Board of Delegates that Mr. Romney is the most electable Republican candidate," said PAC President, Don Adams. "We, as a Tea Party PAC, have set winning the White House as our number one priority in 2012. We believe Mr. Romney is the one candidate who can win the Republican nomination and defeat President Barack Obama in November.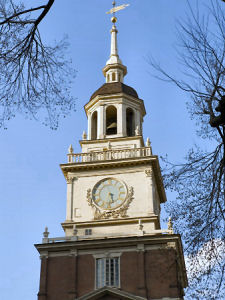 "Mr. Romney is the only Republican candidate who has consistently polled even or ahead of President Obama in national surveys. He puts a number of 2008 blue states in play, including Michigan and New Hampshire. He also appeals to large numbers of independent voters."

"Mr. Romney, a devoted family man, is an incredibly talented, well-rounded individual with in-depth knowledge and experience in both the private and public sectors of the economy," said PAC New Jersey Vice President, Bill Green. "Ultimately, we believe Mr. Romney is a man of principle who, once elected, will lead our nation back to prosperity."
Read the rest of the endorsement
HERE
.
Please check us out on Facebook and If you like what you see, please "Like" us. You can find us
here.