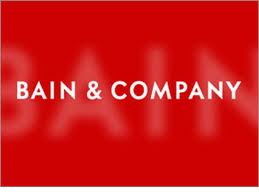 I wrote an article last year at Rightosphere and republished it in February, calling it, "
The Business of Mitt Romney
".
The article was a chronological history of Mitt Romney and his business leadership before he became Governor of Massachusetts. Today, I'd like to zero in on just one of the many accomplishments Romney did over the course of his career:
In 1990, Romney was asked to return to Bain & Company (not to be confused with Bain Capital), which was facing financial collapse. As CEO (but only drawing a symbolic salary of one dollar), Romney managed an effort to restructure the firm's employee stock-ownership plan, real-estate deals and bank loans, while rallying the firm's thousand employees, imposing a new governing structure that included Bain and the other founding partners giving up control, and increasing fiscal transparency. Within a year, he had led Bain & Company through a highly successful turnaround and returned the firm to profitability without further layoffs or partner defections. He turned Bain & Company over to new leadership and returned to Bain Capital.
Why did I zero in on this segment? Because Bain and Company is in the news today: Bain & Company. the company Romney saved From Bankruptcy and only took a symbolic 1 DOLLAR salary to do it, Was Just Named
The Best Employer In America
:
The best employer in America — according to an annual report from Glassdoor — is a company that was saved from bankruptcy by Mitt Romney.

Bain & Company today is defined by Romney, and that says a lot for his capabilities as a leader.

[...]

A recent profile by New York Mag's Benjamin Wallace-Wells revealed what it was like to work with Romney. No one would ever curse or drink around him, and "they understood that his social life would be his family life," although he never talked about his Mormonism. People saw him "as a handsome guy with a great handshake," and a former colleague told New York: "I always felt that Mitt viewed himself as one of the chosen few."
Although Romney was a "cautious executive" and a "reactive thinker," according to the New York profile, he was also "an extremely hard worker and an egalitarian boss... [who] inspired intense loyalty, and there are still members of his circle who describe him as a perfect CEO." Romney was a popular leader despite a reputation for frugality and his willingness to cut jobs.

This admirable culture seems to have stuck.

This week Bain & Co was named the best company to work for in America by a long shot, rating 4.7 out of 5 on Glassdoor's extensive survey.
Be sure to read the entire article
HERE
.
Someone tell Newt, that if he can't see the difference between milking the tax payers by helping to keep a scam like Freddie Mac going and what Mitt Romney accomplished in the private sector, then he doesn't deserve to be considered for the Presidency.
Please check us out on Facebook and If you like what you see, please "Like" us. You can find us
here.