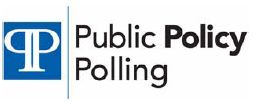 Arizona is one of the Obama campaign's dream states for 2012 but their chances there aren't looking very good right now- Obama has poor approval numbers in the state and trails Mitt Romney by a healthy margin.

Obama's Arizona approval rating is only 41% with 54% of voters disapproving of him. A higher than normal 22% of Democrats disapprove of the job he's doing, and with independents he's at a pretty bad 35/57 spread. Obama's seen a fair amount of erosion of his numbers in the state since early May, when his approval came down at a 46/50 spread.

Obama trails a hypothetical match up with Mitt Romney, 49-42. That 7 point spread is pretty similar to the 9 points Obama lost to John McCain by in 2008. Romney leads Obama by 11 points with independents and takes an impressive 16% of the Democratic vote.
Head-To-Head:
Mitt Romney 49% (+7)
Barack Obama 42%

Ron Paul 44%
(+1)
Barack Obama 43%

Barack Obama 45%
Newt Gingrich 45%
( - )
Barack Obama 46%
Herman Cain 42%
(-4)
Barack Obama 47%
Rick Perry 40%
(-7)
PPP surveyed 500 Arizona voters from November 17th to 20th. The margin of error for the survey is +/-4.4%
The Full Story is
HERE
.
The crosstabs can be viewed
HERE
.
Please check us out on Facebook and If you like what you see, please "Like" us. You can find us
here.