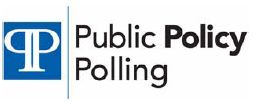 PPP's monthly look at the Presidential race nationally has two major findings: a wide electability gap between Mitt Romney and anybody else in the Republican field, and Barack Obama doing worse than he was a month ago against all of the GOP contenders.

If Romney was the Republican nominee we'd be looking at a toss up race. He and Obama tie at 45% each. A month ago Obama led Romney 49-45. There are two big reasons Romney does better than any of the other Republicans. One is that he's the only one who leads Obama with independents, even if it's only by a 44-42 margin. The other GOP hopefuls all trail by at least 6 with that group of voters. The other is that Romney has an ability to unify Republicans against Obama that none of his fellow candidates have yet at this point- 85% of GOP voters say they would support him in the general. Cain gets 83% of the Republican vote but none of the rest of them get out of the 70s. A lot of GOP voters may have reservations about Romney that will keep them from supporting him in the primary but when it comes to November they'll be on board with him.
The full story is
HERE
.
The crosstabs can be viewed
HERE
.
Please check us out on Facebook and If you like what you see, please "Like" us. You can find us
here.