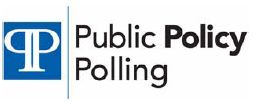 Connecticut isn't a place that would go on anybody's list of swing states but Barack Obama is in a statistical tie with Mitt Romney there, leading only 47-45.

Obama's poor showing in Connecticut is mostly a function of his own unpopularity. Despite having won it by 23 points in 2008 his approval numbers are now under water at 48/49. That represents a 17 point net shift in the wrong direction since PPP last polled the state in March- at that time Obama's approval was a positive 55/39 spread. The decline has come because he's unpopular with independents (41/53) and also because an unusually high 20% of Democrats disapprove of the job he's doing.

[....]

The competitiveness in Connecticut is limited to Romney.
Head-To-Head:
(Obama/Candidate/Undecided)

Mitt Romney 47/45/9 (-2)
Rick Perry 53/41/7 (-12)
Ron Paul 51/38/11 (-13)
Newt Gingrich 54/38/7 (-16)
Michele Bachmann 55/36/9 (-19)
PPP surveyed 592 Connecticut voters from September 22nd to 25th. The margin of error
for the survey is +/-4.0%.
The crosstabs can be viewed
HERE
.
Please check us out on Facebook and If you like what you see, please "Like" us. You can find us
here.