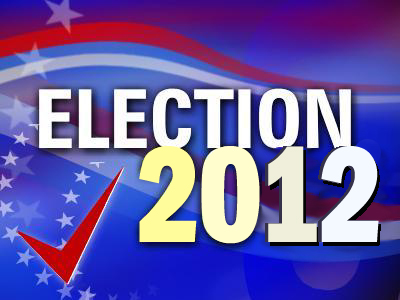 According to my calculations, Mr. Cain still leads in the national popular vote, but his lead over Mr. Romney is a little smaller than last, 28.8% to 26.6% . Mr. Perry is down to 11.3%. Dr. Paul is at 9.5%. Mr. Gingrich slips to 8.8% and everybody else is down below 5%.
A few years ago Romneyites used to say that they did not care that they were losing most national polls because they were winning most of the states where state polling was being done. This week the shoe is somewhat on the other foot, Mr. Romney is keeping pace with Mr. Cain with the national polls while Mr. Cain is winning all the states, but one (where polling is being done.) In fact we had state poll come out this week in Ohio, Illinois and Texas among others. 13% of all elected delegates come from these three states alone. None of these states are WTA, but these state polls along with and other state polls have helped change the structure of the race.
While nobody can predict how many people will vote in each region let alone state in the country, I will now disclose that I have tweaked my model this week to try to weight each state a little more accurately. After changing my formula, it appeared to me that Mr. Romney, Mr. Gingich, Mr. Santorum and Mrs. Bachmann were all doing a little better at the state level than there actual national number were doing under my new weighted averages. Mr. Perry, Dr. Paul and Mr. Johnson were being short changed under my old system. My changes in weight did not statistically affect the national popular vote of Mr. Cain and Mr. Huntsman. So I than went back to tweak state numbers to bring national totals more in line given my new weighted average system. Since my tweaks were relatively minor, no state changed hands as a direct result of my new model, but the delegate count is affected. Mr. Romney and Mr. Gingrich lost a few delegates because of these tweaks while Mr. Perry, and Dr. Paul gained some. While the tweaks in my model did not directly benefit Mr. Cain structurally, he too gained a few delegates due to the tweaks simply because Mr. Romney lost some.
Mr. Cain gained some states this week simply because we have to give weight to the recent state polls. On the other hand, national polling has lifted Mr. Romney in first place rather comfortably (in most states) in all nine of the states located in the Northeastern corner of our country. Mr. Romney also gained North Dakota this week and came within striking distance of taking the lead in South Dakota. So Mr. Romney now leads in 16 states. On the other hand there are only a few states were he is within a few percentage points. So while Mr. Romney strengthens his hand in popular vote he is not really strengthening his hand in the delegate structure.
I peg Mr. Cain at 948. Despite a minor tweak in my model and losing most state polls, national numbers lift Mr. Romney to 782. So the gap is closed slightly. Mr. Perry slips below 200 to sit at 189. Dr. Paul now has 138, Mr. Gingrich is down to 108 and nobody else has more than 25 delegates.
In short we have two candidates who appear to be able to obtain one quarter of the popular vote with most of the other candidates slipping. In terms of momentum, Mr. Romney had the best week. That could be due to Giulianiites coming to the Romney camp, a few Palinites coming to the camp or various undecideds breaking that way. At the same time, Mr. Cain holds the lead, so predictions of him going into a free-fall are premature. On a side note, Mr. Cain is starting to bring in some cash now. On another side note Gallup reports that the favorability of most candidates have slipped this week.
While polling does not really affect it yet, it is true that Mr. Cain made a few gaffs on abortion this week. To be sure, The National Right to Life has asserted that Mr. Cain is Pro-Life and his gaffs were not as bad as Mr. Daniels. Nevertheless, they were still gaffs. No doubt, SoCons will find this tough to swallow. Many predict that this will help both Mr. Romney and Mr. Perry by default. However, I myself cannot see hardcore SoCons running into the arms of either Mr. Romney or Mr. Perry. I suspect that the ranks of the Undecideds will soon swell a bit, at least temporarily. Time will tell if Mr. Cain will drop in the polls and by how much. On a personal note, Mr. Cain's gaffs have caused me to move to the undecided column instead of leaning to Mr. Cain. However, I do not think that he will fall all that much as long as he stops his gaffs or at least stops them relative to other candidates.
Some predict that Mr. Cain will actually gain in the polls because all of the non-Romneyites will continue to rally around Mr. Cain. While I for one think that Mr. Cain is currently, the strongest non-Romneyite candidate, I think for now, the minor candidates have reached their bottoms. So I suspect that there will not be a whole of movement towards Mr. Cain until candidates start dropping out. So for now I see a relatively stable two person race with no immediate shake up.
Please check us out on Facebook and If you like what you see, please "Like" us. You can find us
here.