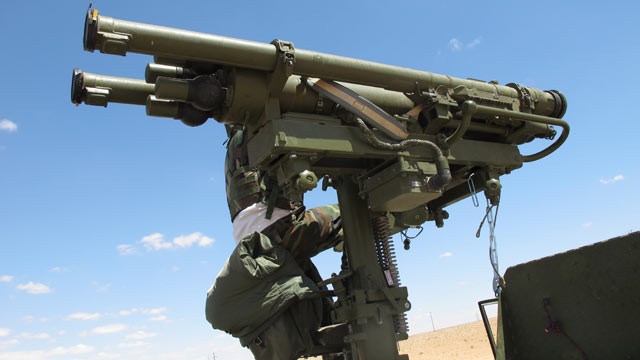 This should make you feel all warm and fuzzy about your future travel plans. Thanks President Obama!
The White House announced today it planned to expand a program to secure and destroy Libya's huge stockpile of dangerous surface-to-air missiles, following an ABC News report that large numbers of them continue to be stolen from unguarded military warehouses.

Currently the U.S. State Department has one official on the ground in Libya, as well as five contractors who specialize in "explosive ordinance disposal", all working with the rebel Transitional National Council to find the looted missiles, White House spokesperson Jay Carney told reporters.

[...]

ABC News reported today U.S. officials and security experts were concerned some of the thousands of heat-seeking missiles could easily end up in the hands of al Qaeda or other terrorists groups, creating a threat to commercial airliners.
Read the full story
HERE
.
Please check us out on Facebook and If you like what you see, please "Like" us. You can find us
here.