It's painful to see Rush Limbaugh, either grossly misinformed or lying out his ample caboose, perpetuating this great lie against GOP Presidential candidate Mitt Romney:
"Romney's worried that Ponzi scheme scares seniors, but he's not worried that Romneycare scares Republicans. I'm gonna tell you something: In a comparison to those two, Romneycare scares Republicans far more than Ponzi scheme scares senior citizens. This is where political instincts come into play. Romney's defending the indefensible, which is Romneycare; and he's attacking the concept of reforming Social Security because he's saying (paraphrased), "Don't even bring it up! We can't win elections by talking about Social Security." This is not, by the way (I continue to stress here) a pro-Perry comment right now. I haven't endorsed anybody. Don't want anybody to misunderstand here. I just think Romney needs to step back and take a look at these issues through a conservative lens."
Now there are several things very wrong and inaccurate with this statement and line of thinking. It illustrates the illogic or outright intellectual dishonesty of this entire Perry/SS storyline, being spun by many Conservative spinners.
1) Perry wrote in his book that SS was a failure, unconstitutional, should be returned to the states, etc. He put them out there as his own, candid and rock solid opinions.
2) Perry as we know, doubled down on his statements in the first debate, saying the program is a "Ponzi scheme" and a "monstrous lie."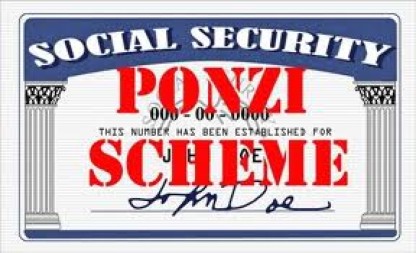 3) Semantics aside, the program in the end is an underfunded pension plan, which needs actuarial and contributory reforms. Its problems stem primarily from changes in the populace (longevity and birth rates) as well as the extra benefits the program has opted to pay out.
4) Conservative Talk Radio and Fox News jumped on the Perry bandwagon early, before he was tested. After blundering his way into the SS swamp, they were forced to demonize the program, rather than Perry's political tone deafness.
5) Romney has NEVER said "Don't bring up SS." That's an outright lie on the part of Limbaugh. Romney is on record, through his book and numerous media interviews, speaking abut the program, its problems and solutions.
6) Romney is not "attacking the idea of reforming SS" – Another lie. Romney has discussed the need for reform – read his book. (It might be a challenge for some Perry supporters as it has no pictures or large print.) Romney lays out several methods for reforming the program, many of which Perry is trying to co=opt in his mega walk back.
What Romney is attacking is the idea of Perry's direct, unmistakable and politically inept language. Trashing the Social Security program is simply not good politics.

To trash a program so many people - Conservatives, Liberals, Independents and even political agnostics - depend on, in such an overly heavy handed manner, smacks of right wing political pandering of the laziest sort. It allows political opponents an opportunity to trash you as extreme. Not something you need when you already have a questionable image as a swaggering ignoramus.
In addition, Perry's contention anyone engaged in telling the younger generation Social Security is fine as is, and is lying to them. Well that's true, but there is one glaring problem with calling this brave and truthful talk: No one in the GOP is saying SS is fine in its current state. So who is Perry alluding to with these very narrow and charges? I'll be damned if he knows, but it sure sounds like something Tea Partiers would like to hear.
By applauding Perry's asinine statements, Limbaugh is deliberately twisting words and meanings on this issue in order to save the Texas Gov's butt after he blew up in the first debate. Perry jumped into this hole by himself. Rather than explain away his words and provide political cover, Rush and other right-wing pundits should be pressing him to explain his remarks. Instead, to see how frantic the Limbaughs of the world are to salvage Perry is a true indication of how harmful his statements were. They need to keep Romney at bay and allow Perry time to recover. These statements were so harmful to Perry, he was forced to pen an op-ed in USA Today Monday, outlining a way to reform this "Ponzi Scheme."
The first question Governor Perry should be asked at the next debate is, "Why do you want to save and reform a criminal, unconstitutional scheme." No doubt the monosyllabic answer will be most illuminating.