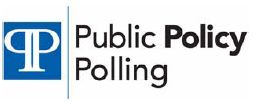 I read somewhere that Mitt Romney is not very popular with Republicans in his home state. LET'S PUT THAT TO REST!
GOP Nomination:
Mitt Romney 50%
Rick Perry 14%
Michele Bachmann 7%
Herman Cain 5%
Newt Gingrich 5%
Ron Paul 5%
Jon Huntsman 3%
Gary Johnson 1%
Rick Santorum 1%
Someone else/Undecided 10%
Favorable/Unfavorable/Not sure:
Mitt Romney 68/27/6 (+41)
Rick Perry 47/38/15 (+9)
Newt Gingrich 47/42/11 (+5)
Michele Bachmann 40/43/18 (-3)
Ron Paul 27/50/23 (-23)
PPP surveyed 255 usual Massachusetts Republican primary voters, with a +/-6.1%

margin of error, and 461 usual Democratic primary voters, with a +/-4.6% margin of

error, from September 16th to 18th.
The crosstabs can be viewed
here
.
Please check us out on Facebook and If you like what you see, please "Like" us. You can find us
here.