Republican presidential candidate Mitt Romney, fresh from picking up former rival Tim Pawlenty's endorsement, criticized the Obama administration's links to organized labor, arguing that a National Labor Relations Board's complaint against Boeing is White House payback to unions.

Touring the aeronautics giant's new $750 million plant in South Carolina, Romney drew loud applause from about 60 people in the North Charleston City Council Chambers when he suggested that any stimulus package to boost the economy should include legislation telling the NLRB to drop its Boeing complaint. The package also should block the agency from pursing similar action elsewhere in the country.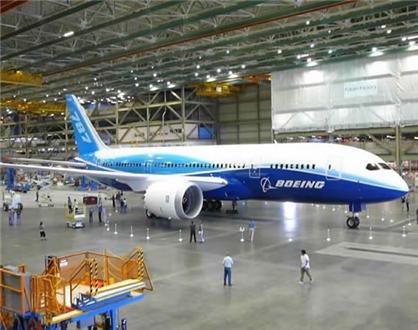 The agency has filed a complaint against Boeing alleging that the plant, which opened earlier this summer in North Charleston, was built in violation of labor laws to avoid unionized labor in Washington state. The NLRB claims Boeing opened the new plant to punish Washington state workers for past strikes and wants the company to return the work to Washington.
The full story is
HERE
.
Romney's Speech begins after he introduces Tim Pawenty as his new National Co-Chair and Pawlenty's remarks:
Please check us out on Facebook and If you like what you see, please "Like" us. You can find us
here.