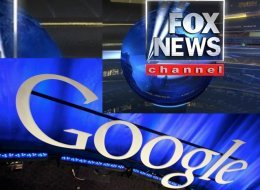 UPDATE!!
If you missed the debate, you can watch the video
HERE
.
+++++++++++++++++++
Fox News and Google will present a presidential debate on Sept. 22 from 9:00-11:00 p.m. ET in Orlando, Fla., at the Orange County Convention Center.
Moderated by Special Report anchor Bret Baier with panelists Chris Wallace, host of "Fox News Sunday" and Megyn Kelly, anchor of "America Live,"
IMPORTANT:
Press one of the feed buttons under the photo below
no earlier than 8:50 PM EST
. Once the pop-up window opens, you may need to scroll down the page to the live feed. Depending on your computer and browser, some will be able to use their mouse to do this others may need to use the "down arrow' on your keyboard. The feed should work fine if you have FIOS or a very fast connection. If not, it will be choppy. ENJOY!
Please check us out on Facebook and If you like what you see, please "Like" us. You can find us
here.