H/T Mike Zaloom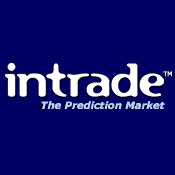 I guess the folks who are putting their money where their mouth is are saying the following:
1. How do you spell Rick Perry.....T O A S T
2. They are satisfied with Romney as the SOLID front runner
3. They weren't impressed with Herman Cain's victory in the Florida Straw Poll. Notice he's not even listed in the TOP 10. He actually is in the 11th spot.
Please check us out on Facebook and If you like what you see, please "Like" us. You can find us
here.