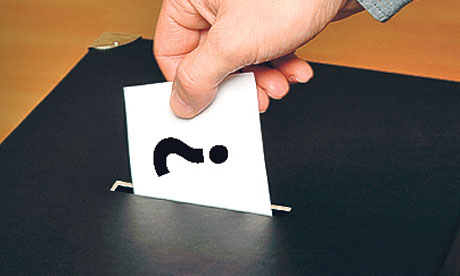 Apparently, many of Bachmann's straw poll voters only showed up for the free food and Randy Travis concert.
Also of note - the Bachmann campaign purchased 6000 tickets, yet she only received 4823 votes.
From
The Weekly Standard
:
Michele Bachmann scored a victory today at the Ames GOP presidential straw poll that confirmed her position as the front-runner in Iowa. But just how deep does support for the Minnesota congresswoman run? While Bachmann certainly has a reputation for drawing intense and loyal support from Tea Partiers and evangelicals, almost all of the Bachmann supporters I spoke to today in Ames said they weren't certain to support her in the Iowa caucuses.

"I appreciate her fundamental values for the American family," said Bachmann voter Drew Claassen, a twenty-something from Ames. "I'm waiting for Sarah Palin to jump in the race," he continued, saying the Alaska governor would be his first choice.

"She's not my final choice, she's my present choice," Iowa voter Roger Peterson said of Bachmann. He said he wants to see how the field develops before February.

(...)

We've liked Michele about as long as MSNBC has been knocking her. So we figured, okay she's got something going for her because they really hate her," said Judy Taylor of Spencer, Iowa. "I do like Rick Perry a lot," she added, but she'd "have to know more about him." That remark--"I need to know more about him"--was almost the universal response from Ames voters I talked to about Rick Perry.

"I like how she delivers," said Etta Dorrell of Des Moines. "At this point," Dorrell said, her commitment to Bachmann is "strong, but whether that lasts, I don't know."

There are certainly die-hard Bachmann supporters out there in the world, but, for what it's worth, they just weren't found among the the twenty or so Bachmann voters I spoke to in Ames today. That's not to say that Bachmann's supporters were more ambivalent about their candidate than Santorum voters or Cain voters or Pawlenty voters. But the sentiment among almost all straw poll voters I interviewed (at least the ones who didn't vote for Ron Paul) was one of less than total commitment.
Read the entire article
HERE