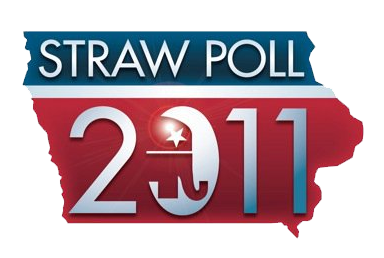 There will be a lot going on over Friday and Saturday in Iowa, The networks are short on specifics other than they'll be there covering events. What is scheduled as of now is below: (I will Update this post periodically)
Friday:
C-SPAN 1
:
11:30 AM to 1:30 PM EST
:
Our coverage continues from the State Fair at 11am ET with remarks by Herman Cain, Thaddeus McCotter, Rick Santorum, Ron Paul and Tim Pawlenty. Democratic National Committee Debbie Wasserman Schultz is also scheduled to speak.
Saturday:
C-SPAN 1
:
12:00 PM to 2:00 PM EST
:
LIVE coverage of the Iowa Republican Straw Poll in Ames begins at Noon ET with a preview program on the history and the impact of the 32-year old event, which is also a fundraiser for the Iowa Republican Party. The straw poll begins at 1pm ET from the campus of Iowa State University at the Hilton Coliseum. It traditionally takes place in August in years without an incumbent Republican president running for re-election. Iowa residents over the age of 18 years old can vote for one of the 9 Republican candidates on the straw poll ballot, but only six will speak at the event including Bachmann, Cain, McCotter, Paul, Pawlenty, and Santorum. Newt Gingrich, John Huntsman and Mitt Romney will only appear on the ballot.
FOX NEWS and CNN
:
The other networks are being vague as to coverage other than they will be covering events throughout the day on the web. I've included all the networks so that you will be able to pop them open every so often to see what is being offered.
Click the feed button(s) you want under the photo below:
Please check us out on Facebook and If you like what you see, please "Like" us. You can find us
here.